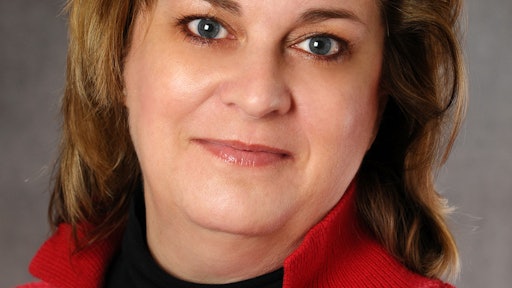 1-800-PAVEMENT Buys 1-800-ASPHALT
By Allan Heydorn
In a move that unifies two of the largest pavement contractor networks in the United States and Canada, the 800 PAVEMENT Network acquired 1-800-ASPHALT in September of 2014, according to Mike Musto, founder of the 800 PAVEMENT Network and CEO of U.S. Pavement Services.
In 2005, Musto acquired the number 1-800-PAVEMENT for his contracting business, U.S. Pavement Services, as a way to take advantage of a simple, easy to remember number that customers would not forget. Musto said he transformed his marketing to encompass the number and noticed the returns immediately.
"We saw an increased response in phone calls and leads through our advertising efforts, which ultimately lead to more sales," Musto says. "It turned out to be the best marketing move we've made in our 30 years in business."
Based on that success, Musto saw an opportunity to package a similar, turn-key solution to other pavement contractors. "I founded the 800 PAVEMENT Network to expose our members to the advantages of leasing industry-themed phone numbers, without the burden and expense of purchasing a vanity number outright," Musto says. The 800 PAVEMENT Network manages and leases exclusive access to 1-800-SEALCOAT, 1-800-BLACKTOP, 1-800-STRIPING, 1-800-DRIVEWAY, 1-888-PAVEMENT, and now 1-800-ASPHALT for its membership base by area code.
Musto says 70 contractors were already leasing the 1-800-ASPHALT number prior to the acquisition and the 800 PAVEMENT Network has a membership base of 125 contractors. Following the acquisition and merger, the 800 PAVEMENT Network now has 195 members and covers 43 states. Total annual revenues of the entire network is approaching $1 billion and growing.
"We are dealing with a historical level of buying power on a national scale," says Musto. "We are just scratching the surface on pre-negotiated pricing and vendor discounts we will be able to offer our members in the coming weeks and months."
Musto says vendors nationwide have expressed strong interest in participating in the program, and acquiring 1-800-ASPHALT has peaked levels of interest to new highs. He says the network is always working to add more vendors and discounts to their list, which currently includes among others, Lowe's (7% discount), Sunbelt Equipment Rental (15% discount) and Rayner Equipment (12% discount).
"It's all about the branding," Musto says. "We're interested in promoting and preserving the strength of our brand long-term and seeing the total number of phone calls or visits to our website increase, year over year, at the macro-level. The phone number becomes an extension of the company itself. When people think of pavement related work, they think of that phone number and call us."
Musto says U.S. Pavement Services brands the 1-800-PAVEMENT number when exhibiting at national tradeshows like PRSM (Professional Retail Store Maintenance Association) and RFMA (Restaurant Facility Management Association) events where U.S. Pavement seeks work for National Accounts. U.S. Pavement Services has been steadily growing its share of National Account work annually.
"A real hidden benefit to membership in the 800 PAVEMENT Network is the share of National Account work we subcontract to our members based on area," Musto says. To date, network members have received more than $35 million in work from National Accounts generated by U.S. Pavement Services and the 1-800-PAVEMENT brand. "That's work we have added directly to sales for our members," Musto says.
"It's an incredible benefit and opportunity for members that make joining our network a complete no brainer."
Bruening, Richards Join Pavement Advisory Board
The 23-year-old Pavement Advisory Board welcomes two new members to begin 2015. Todd Bruening, Parking Lot Maintenance LLC, Lake St. Louis, MO, and Orlando, FL, and Sylvia Richards, Asphalt Enterprises, Raleigh, NC, will join 15 current board members in providing guidance and direction to both Pavement Maintenance & Reconstruction and National Pavement Expo.
Todd Bruening, Parking Lot Maintenance
Bruening, owner of Parking Lot Maintenance, started the company in Lake St. Louis in 1997 offering primarily sealcoating. Over the years the company has become a full-service pavement maintenance firm providing everything but paving to its customers. Bruening says the St. Louis operation generates 60% of its sales from sealcoating, 30% from cracksealing and 10% from striping and pavement repair. In 2011 Parking Lot Maintenance opened an Orlando location, and that location generates 40% of sales from sealcoating, 30% from patching and repair and 30% from cracksealing and line striping.
"The markets are very different, from the labor pool to the type of work that needs to be done," Bruening said. "We do quite a bit more cracksealing in the Midwest because of the freeze-thaw cycles, while in Florida there's more emphasis on patching and repair."
Bruening has been a regular speaker at National Pavement Expo since 2012 focusing on various aspects of cracksealing. He says he enjoys speaking because he is a proponent of encouraging professionalism in the industry, which has says historically has not been a part of this business.
"But the industry is attracting a lot more people who are college educated and they are going to help take it to a different level," he says. "The people that are on the front edge of that are going to do well."
In addition to encouraging a professional approach to the pavement maintenance business, Bruening said he is a big believer in educating the customer, "whether that customer is private, a city, county or state. They need to be aware of maintenance and what it can do for them," he says. "They need to take care of what's there because replacing it is so costly."
As part of his educational efforts Parking Lot Maintenance provides long-term planning services for its clients. PLM catalogs all pavement on a property or within a jurisdiction and then outlines for the customer what work should be done when. "Not everything has to be done immediately but some things do or they will require costly repairs in the future," he said. "So we develop a detailed proposal and that way they have it and can use it as a budget mechanism."
Sometimes clients even turn the proposal into bid specs, which is fine with Bruening. "If that happens I figure we're writing the specs for the job and we'll have a good opportunity to bid that work as well."
Sylvia Richards, Asphalt Enterprises
Sylvia Richards, co-owner with Scott Richards of Asphalt Enterprises, Raleigh, NC, joins the Advisory Board as incoming president of the North American Power Sweeping Association (NAPSA). She succeeds Ken Lindsey, Commercial Power Sweep, Napa, CA, who completes his term on the board when his NAPSA presidency ends this month.
Asphalt Enterprises started as a striping company, added sweeping in 1999 (at the request of a client) and eventually grew into a one-stop pavement maintenance shop that generates 50% of sales from sweeping and 50% from asphalt maintenance. In a 2011 Pavement article Richards says Asphalt Enterprises had continued its steady growth every year despite the economic slowdown. "It really helps that we're in the maintenance end of the business because property managers recognize they have to do proper maintenance," she said.
A long-time NAPSA member, Asphalt Enterprises became a NAPSA Certified Sweeping Company (CSC) in 2013. "For us the certification process was easy because we were pretty much fulfilling all the certification standards and had been for years," she says. "For us it was just a matter of gathering all the documentation."
Richards says CSC certification is important for all contractors and not only encourages NAPSA membership but encourages NAPSA members work through the CSC process too. "It sets us above other companies that don't have the certification. It shows we are dedicated to be a quality company," she says.
Richards says the company's focus on being a one-stop shop is important "provided you keep to your mission statement and goals."
"You need to stay true to what you're trying to accomplish as an organization," Richards says. "We could branch into other areas but we don't want to lose the focus of what we want to do as an asphalt maintenance and sweeping company. You can become too broad to the point where you can do a lot of things but you're not good at any of them. We want to be broad enough to offer top quality work in everything we service."
Bomag to begin Move in August
[photo]
In August 2015, Bomag Americas will begin transitioning its Cedarapids asphalt paving and CMI reclamation/stabilization equipment production from the current Oklahoma City, OK, facility to its new North American headquarters in Ridgeway, SC.
"Our strategy provides a North American epicenter for operations in South Carolina and positions us for sustained growth and competitiveness in our markets," said Walter Link, president of Bomag Americas.
Rob Mueckler, vice president of sales for BOMAG Americas, said that infrastructure advantages of the Ridgeway location will contribute to new processes and expand support and service to paving and road building customers. "Cedarapids and CMI are both well-respected brands in the industry, and we look forward to continuing to provide this equipment to our customers," Mueckler said.
Bomag Americas said it expects the transition to be completed by October 2015.
Link Retires as Bomag GM
Effective January 3, Walter Link retired from his position as general manager of Bomag Americas, according to Jörg Unger, Bomag president. Link will continue to work with Bomag to assist in the transition of Bomag's manufacturing operations from Kewanee, IL, and Oklahahoma City, OK, to Ridgeway, SC, through the end of 2015.
Succeeding Link as general manager is Rob Mueckler, who had been vice president of sales for Bomag.
Wacker Neuson to starts skid steer production in U.S.
[photo]
The Wacker Neuson Group, Menomonee Falls, WI, has begun construction of a production line for skid steer and compact track loaders at its Menomonee Falls location. Cem Peksaglam, CEO of Wacker Neuson SE, said the company expects the facility will go on stream in the first quarter of 2015, initially manufacturing four models.
"Our strategy is 'in the region for the region'. So it makes sense for us to build skid steer loaders in the region where demand is strongest – North America," Peksaglam said. "We unveiled four loader models tailored to the needs of the North American market at the start of the year [2014] and received positive feedback from dealers and customers alike. Producing these products in North America will speed up time-to-market and enable us to adapt these high-quality, powerful machines more rapidly to the specific customer requirements of this core market."
Christopher Barnard, regional president of Wacker Neuson in North America, said the company got feedback from contractors and skid steer users in the region who regularly work with these machines, then used those insights in the development of the new skid steer loaders.
From 2015 on, Menomonee Falls will produce the SW24 and SW28 skid steer loaders with payloads of 2,400 and 2,800 lbs. respectively, while the compact track loaders ST35 and ST45 will have payloads of 3,500 and 4,500 lbs. respectively.
The four models will initially only be distributed via the U.S. and Canadian dealer network.
Industry Appointments
At Atlas Copco Construction Equipment, Commerce City, CO, Frank Lang is business development manager of national rental accounts, Marty Molthen is district sales manager of the company's Southwest rental channel and DeAnna Wells is area sales manager for East Texas and Louisiana territory.
At Bomag Americas, Glenn Leighton is territory manager for the West/Southwest U.S. territory, and Sergio Solis is territory manager in the Midwest region.
Richards Named President as NAPSA Elects Officers
Sylvia Richards, Asphalt Enterprises in Raleigh, NC, has been elected president of the North American Power Sweeping Association (NAPSA). Richards, who will serve a two-year term, will assume the job at the 2015 National Pavement Expo from outgoing president Ken Lindsey, Commercial Power Sweep, Napa, CA.
Elected to other offices and to the board of directors are:
Vice President: Pete Phillips, Clean Sweep, Chattanooga, TN
Secretary: Mark Carter, Bill's Sweeping Service, Inc., Orange, CA
Treasurer: Bryan Young, TYMCO, Inc., Waco, TX
Past President: Ken Lindsey, Commercial Power Sweep, Inc., Napa, CA
Contractor Director: David McCaskill, AccuSweep Services, Inc., Columbia, SC
Contractor Director: Gabriel Vitale, C & L Sweeper Service Corp., Jackson, NJ
Contractor Director: Latasha Crenshaw, AC Sweepers, Atlanta, GA
Contractor Director: Rich Katz, TKG Sweeping & Service, LLC, Waukegan, IL
Contractor Director: Scott Duscher, Agua Trucks, Inc., Wickenburg, AZ
Associate Director: John Paraschak, Stewart-Amos Sweeper Company, Harrisburg, PA
Associate Director: Jeff Old, Visual App, Richardson, TX
Associate Director: Greg Heyer, Schwarze Industries, Huntsville, AL
Associate Director: Doug Seto, Nite-Hawk Sweepers, Kent, WA
Companies in this article