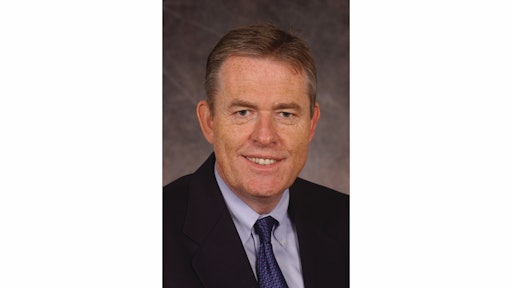 Here we are at the end of 2016. The FAST Act has been implemented for nearly a year now, and we have a new President-elect headed to the White House next month. How are these things going to affect the asphalt road building industry? What trends will be vying for our attention in the coming months? What will 2017 have in store?
We've asked a group of industry experts to pull up a chair at our roundtable to give us a glimpse into what the future may hold.
FUNDING
Q: The FAST Act has been implemented for nearly a year now. What has been the impact on the asphalt road building industry under this highway bill so far?
Dr. Alison Premo Black, senior vice president & chief economist, Deputy Director Contractors Division, American Road & Transportation Builders (ARTBA): The five-year funding levels of the FAST Act and some of the reforms are a positive market development for the asphalt road building industry.  The funding levels in the bill for the federal fiscal year 2016, which ran from October 1, 2015, to September 30, 2016, did provide a modest increase in federal investment.  However, this is likely to be felt in the market in 2017, as states obligated much of their federal dollars during the last few months of the fiscal year. As those projects are put out to bid and work gets underway, this investment will help support the market in 2017. 
Mike Acott, president, National Asphalt Pavement Association (NAPA): In most markets around the country, the FAST Act has stimulated a lot of resurfacing work as states dig out from the backlog of needed highway and road improvement projects that have built up after years of short-term extensions for the federal transportation programs. The FAST Act provided a needed boost in spending in the core highway program that typically funds ready-to-go projects, many of which have high asphalt intensities. We had assumed a 6% growth in asphalt paving tonnages in 2016 compared to 2015 due in part to the FAST Act. That number appears to have been conservative is some cases as we are hearing from producers that tonnage is up noticeably in many markets.
Anirban Basu, chairman & CEO of Sage Policy Group Inc., an economic and policy consulting firm in Baltimore, MD: Despite the passage of the FAST ACT and its various advantages over the prior status quo, Census Bureau data indicates highway and street-related construction spending was 8.3% lower in September 2016 than in September 2015.  Other public infrastructure-related categories also experienced declines, including public safety, conservation/development and water supply. 
This is consistent with the notion that the public sector continues to face unusual financial constraints, including in the form managing rising Medicaid expenses and shoring up underfunded pensions.  The national debt is approaching $20 trillion and Medicare and Social Security are both heading for insolvency within the next two decades. 
The American Society of Civil Engineers recently gave the nation's roads a grade of "D," a mark that is unlikely to improve meaningfully over the near term.  While the FAST ACT authorizes more than $300 billion in infrastructure spending, not all of that spending is on roads.  Moreover, money is fungible, which means that some jurisdictions are likely using federal funds to help finance infrastructure, and then shifting a certain fraction of local monies that would have been spent on infrastructure to other categories, whether public safety, education or other services.  The result is that total infrastructure spending is not expanding as anticipated.
Ryan Essex, P.ENG., MBA, president, Asphalt Recycling & Reclaiming Association (ARRA) and vice president with The Miller Group: It's still early but there are signs that FAST Act can have a positive long-term impact on infrastructure.
Asphalt Emulsion Manufacturers Association (AEMA) Board of Directors: It takes some amount of time for funds to be disbursed and the effect of that spending to work its way through the system, so in some respects, the jury is still out. According to Tracy Taylor, partner with Williams and Jensen, the FAST Act has three actions associated that will affect preservation, maintenance and construction activities:
The FAST Act increased federal funding for highway infrastructure by 5.1% in 2016 and will increase it 2.1%-2.4% in fiscal years 2017-2020. The additional funding coupled with the increased certainty and  predictability that  a long term funding bill brings to agencies should result in increased agency investment in their road assets, for example, more highway spending.   Additionally, agencies need certainty and predictability in order to fully implement broader asset management plans in which pavement preservation plays a critical role – a long term funding bill provides that.
The FAST  Act reauthorized the Accelerated Implementation and Deployment of Pavement Technologies Program - this program provides $12 million annually, divided equally between asphalt and concrete.
The FAST Act made permanent the Every Day Counts program which instructs the FHWA to develop market ready innovations and best practices - The FHWA is currently focusing on pavement preservation, having recently added the discipline to the Every Day Counts Initiative structure.  The benefits of this program are more subtle but will be long term and widespread.
Q: While we have a long-term federal highway bill, what have been the challenges with state funding this year? How have states been handling these challenges?
Premo Black, ARTBA: Each state market is unique, and many that have passed transportation funding increases in recent years are benefiting from the additional resources. Some examples of these measures include raising the state gas tax, bond authorizations, dedicating surplus funds to transportation investment or raising other highway user fee revenues.
Our ARTBA Transportation Investment Advocacy Center (TIAC) has tracked over 90 bills to increase state transportation funding in 38 state during the 2016 legislative session.  New Jersey lawmakers recently passed a gas tax increase, following 16 other states that have done so since 2013.  I believe there is a recognition among state and local governments that while the stability of the FAST Act is beneficial, the investment levels are not enough to drive significant real growth in the market. This means that it is up to them to provide additional resources to meet their infrastructure demands. We saw this in the November 8 elections – TIAC is tracking over 100 state and local ballot initiatives to raise revenues for transportation investment.    
Acott, NAPA: States know they have to increase their investments in highway, roads, and bridges. This is especially true now that states know what their federal contribution to their respective highway construction programs will be through 2020. New Jersey is just the latest example of a state that has raised its gas tax to fund its highway construction program. More states will be dealing with this issue in the 2017 legislative session.
Q: What funding issues should we keep an eye on going into 2017?
Acott, NAPA: I would watch for further implementation of the FAST Act, and especially the two new programs that will fund highway projects that move freight. These are bigger, more complicated projects that will start to see construction in 2017. There was tremendous demand from states and cities for the new $800 million FASTLANE grants program to eliminate bottlenecks and improve freight movement. In addition, the states have to spend a portion of their allocated dollars on highway projects that move freight, so I expect we will see more freight-type projects in 2017.
Essex, ARRA: It's never too early to be working on the next longer term infrastructure bill.  A sustainably funded one that focuses on tackling the increasing infrastructure deficit.
AEMA Board of Directors: Even with the additional funding afforded by passage of the FAST Act, the Highway Trust Fund is facing a very serious shortfall. The sooner this issue is addressed, the better for the prospect of economic prosperity. As we continue to "kick the can down the road," the cost of raising the relative health of our network to a given level costs more and more.
PRESIDENTIAL OUTLOOK
Politically, 2016 has been a wild ride. But with the November elections over and a new President-elect headed to the White House next month, what can we expect from a Trump presidency where infrastructure is concerned?
Trump revealed a $1 trillion infrastructure plan in October, which would be largely funded through private investment, with tax credits going to investors willing to put up an equity stake in revenue-generating projects like toll roads, airports and utilities.
What impact will President Trump have on infrastructure funding? Is his plan a good one? What are the advantages/disadvantages to his plan?
Acott, NAPA: Ultimately, no matter who is in the White House, America needs to invest more in its infrastructure, and that means we have to find a way to pay for that investment and the power of the purse still lies with Congress. Congress must work in a bipartisan way to raise the revenue necessary to increase investments in America's roads, highways, and bridges. Presidential leadership will help underscore the need, but the real work must be done on Capitol Hill where the leadership of both political parties must come together and do the right thing for the country and the roads and bridges that make up its economic backbone. NAPA will focus all its legislative efforts next year on helping Congress to bridge the revenue gap and pushing for the enactment of an infrastructure bill during the first 100 days of the next Congress.
Basu, Sage Policy Group: The new president's plan to spend on infrastructure may meet with a surprising level of approval. There has been a developing consensus around the need for more infrastructure spending to bolster worker productivity, enhance economic efficiency, and raise incomes in both parties. Congress is convinced that stalemate and a lack of accomplishment does not inure to the benefit of popularity and re-election chances.  Therefore, there will be many congressional leaders, including Paul Ryan, who will strive for greater bipartisanship than has been in evidence over the past decade.  However, increases in infrastructure spending are likely to be accompanied by higher taxes on the wealthy, whether in the form of income or capital gains tax increases.
TRENDS to Watch in 2017
Q: What will the asphalt road building market be talking about in 2017? What are some important trends that asphalt contractors need to be aware of?
Acott, NAPA: A big change this year is OSHA's new Silica Rule, which goes into effect this summer, will have an impact on milling operations and other road construction activities where workers may be exposed to airborne silica particles. Though our more than a decade of work in the Silica/Asphalt Milling Machine Partnership, there are OSHA-recognized engineering controls that can be used to ensure milling operations are compliant with the regulation; however, companies must still have a staff member who is trained and competent to recognize possible silica hazards and their mitigation. NAPA is working to identify how other road construction activities, such as brooming and sweeping, may release airborne silica and is developing guidance.
A big focus for FHWA next year will be pavement preservation, which was included among the Every Day Counts EDC-4 initiatives. The agency will be looking to fast-track the implementation and use of technologies and practices that can improve pavement performance and extend pavement life, and that includes Thinlay asphalt overlays.
Also worth watching are experiments with balanced mix design in Texas, Illinois, and Louisiana. These efforts are the first steps toward acceptance of a performance-based mix design philosophy for DOTs. Also, on the construction side, FHWA is overseeing pilot projects in 10 states where increased in-place density at the time of construction is being used to increase pavement performance and service life. These efforts won't change how pavements are designed and built in 2017, but they could point the way toward what we are doing in the future.
AEMA Board of Directors: There have been a few successful attempts to increase revenue through passage of state gasoline tax legislation. While this effort is always met with concern from lawmakers, there has not been the predicted revolt from the electorate. Assuming these successes continue, and assuming the case for a proposed increase is well made, we may see this topic trend upward in 2017.
Q: What will pavement preservation contractors be talking about in 2017?
Essex, ARRA: Contractors in our area of expertise need to continue to get the word out on the broad range of pavement preservation tools that are available in the pavement preservation toolbox. 
Another issue is the importance of utilizing cold planing  and micro-milling as a preservation technique to extend the life of pavements in conjunction with thin lift asphalt overlays, micro-surfacing and surface treatments.  Specifically the broader use of micro-milling can allow the same tonnage of asphalt to cover more square yards of pavements.
Finally, hot and cold in-place asphalt recycling utilizes assets that are already bought and paid for by road owners (their existing worn out roads). They create a pavement structure with existing materials that lowers the environmental impacts of construction while maintaining the engineering structural requirements.
AEMA Board of Directors: Along with a new administration, comes the prospect of changes to the many and varied regulations that affect the contractors' ability to produce efficiently. Monitoring the direction and degree of any changes in this regard will be high on the list of contractors as well as other members of the community. One specific example that is not confined to the preservation industry is in the CDL regulations that affect truck drivers responsible for moving the materials used in highway work. In many parts of the country there is a significant shortage of drivers that are eligible to obtain a license under existing regulations. This shortage creates a bottleneck in the operational process, ultimately resulting in less efficiency and increased costs.
The FHWA's addition of Pavement Preservation to the Every Day Counts Initiative will bring a new focus to certain preservation disciplines, contractors will want to be positioned to explore their options and be prepared to act on the potential opportunities. Assisting the Agencies as they develop their management plan in accordance with the requirements of the MAP-21 legislation will also be an opportunity to partner and further develop these important relationships.
2017 OUTLOOK
Q: Generally speaking, what will 2017 look life for asphalt highway contractors and producers?
Premo Black, ARTBA: Overall we are expecting a market that is in line with what we saw in 2016, with some room for modest growth if states put more of their dollars toward pavement work. 
Acott, NAPA: Hopefully it will be a busy and productive year. In most states, DOTs and other public agencies are taking advantage of the FAST Act to move forward with projects, and we expect many of them will involve asphalt.
Basu, Sage Policy Group: The broader economy has become increasingly vulnerable to an economic downturn.  Years of low interest rates have caused investors to chase riskier assets in search of yield and return.  This has arguably helped produce excessively high asset prices, including for stocks, corporate bonds, commercial real estate and apartment buildings. As interest rates begin to rise in earnest in 2017 due to emerging inflationary pressures (e.g. wages, healthcare, energy), those asset prices could adjust lower, generating negative wealth effects and a weaker economy. Contractors should be watchful in 2017 for emerging signs of weakness that may ultimately create problematic circumstances in either 2018 or 2019.
Essex, ARRA: Hope that 2017 becomes known as the first year where the entire impact of the FAST Act is felt.
AEMA Board of Directors: With some significant exceptions, like 1,000-year flooding events and a major hurricane, the weather in 2016 was exceptionally friendly. This allowed many projects to be completed or to at least gain ground related to scheduling. Clearing the backlog may have set a high bar, but 2017 should be a productive year with opportunities slightly above those realized in 2016. With renewed enthusiasm for dealing with required infrastructure improvements comes the prospect of a stable marketplace with increased funding.  Although we all recognize the need for significant spending to address the state our nation's declining bridges, it is a fact that the monies required to do so often come at the expense of spending on roadways. Achieving a balance in this regard is critical.
Q: What do you see as the greatest challenge impacting the road building industry as we move into 2017?
Premo Black, ARTBA: Despite the passage of the FAST Act, Congress did not finish the job.  They used a one-time transfer of funds to pay for the bill, meaning that the gap between the revenues coming into the Highway Trust Fund and federal surface transportation spending levels will be even greater in FY 2020, when the FAST Act expires.   
Absent Congressional action to solve this issue, the industry will once again face the prospect of continuing resolutions and short-term extension for the federal program. This is important because despite all of the recent increases in state and local funding, federal investment still accounts for about half of all state department of transportation spending on highway and bridge construction, right of way and planning and design work. 
Acott, NAPA: We still face aggressive competition from other paving materials, and NAPA and the state asphalt pavement associations continue to be on the watch for legislative and regulatory efforts to bias pavement type selection decisions. The asphalt industry has a long history of applying science and engineering to innovate our materials and practices to produce smooth, long-lasting pavements, and we will continue to do so to benefit our customers and the driving public, but we do have to watch for moves that make it harder for designers to pick the right pavement material for a project.
Essex, ARRA: Ensuring not only the current road infrastructure needs are met but 5% of the infrastructure deficit is tackled each and every year for the next 20 years.
AEMA Board of Directors: Maintaining an educated, talented, motivated and safe workforce intact is perhaps as difficult as it has ever been. The "trades workforce" has a serious shortage of workers less than 40 years old. This vacuum will eventually come to a critical point unless the workforce is replenished. The companies in our industry exhibiting the strongest leadership will rise to this challenge and by example show the rest how to move forward in an ever changing landscape. Funding, even with the increases mentioned earlier, are quite short of levels necessary to significantly improve our transportation infrastructure. How the funding shortfall is dealt with will be a significant impact into 2017 and beyond.