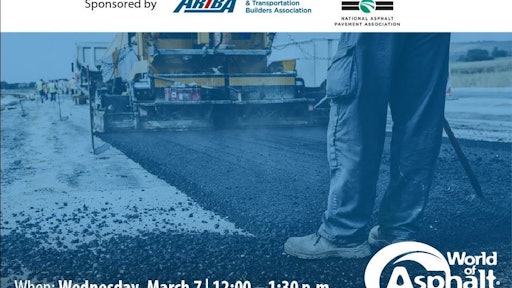 What: Lunchtime Power Hour - Putting Safety First
When: Wednesday, March 7 | 12:00 – 1:30 p.m.
Where:  Room 351ABDE at World of Asphalt
Join us for lunch and an interactive learning session about cooperative roadway work zone safety training initiatives, the new Safety Certification for Transportation Project Professionals program and a suite of online learning courses specifically designed for asphalt road construction activities.
Session is open to everyone.  Lunch is free on a first-come, first-served basis to the first 200 who RSVP at www.puttingsafetyfirst.org/woa.