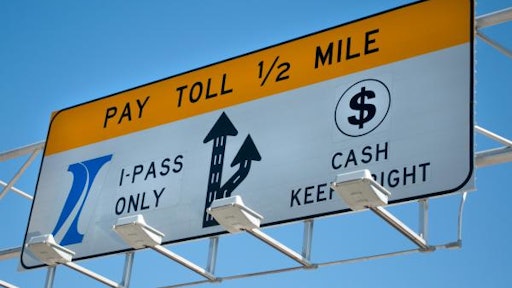 The Illinois Tollway wants to widen the congested central Tri-State, an ambitious plan that began with an idea to rebuild the existing roadway but is now a larger project at more than double the price: $4 billion.
On Monday, a tollway committee OK'd the proposal, advancing it to the full board, which is expected to take a final vote during its Thursday meeting.
If the full Tollway Board approves the recommendation, as expected, the rebuilding and widening plan of the central Tri-State (I-294) will take place over a two-year period starting in 2020.
The 22-mile stretch — from Balmoral Avenue near O'Hare International Airport to 95th Street in Bridgeview — is the Tollway's heaviest-traveled section, which sees 155,000 vehicles daily. It is currently four lanes each direction.
The new rebuilding and widening plan, an expansion from an earlier $1.9 billion plan to just rebuild the existing road, would add a lane in each direction and use "flex lanes" on the inside shoulder for buses and emergency vehicles. Tollway staff said the expanded project could be done without raising tolls, through improved toll collection and lower debt service on bonds.
The plan also includes use "SmartRoad" technology, already being implemented on the Jane Addams Memorial Tollway, that will provide real-time traffic information to drivers and help Tollway staff determine the best use for flex lanes at that moment. Tollway staff is also recommending reconfiguring and improving the I-290/I-294/I-88 and I-55 interchanges to address bottlenecks and congestion, and consideration of additional noise walls and tree plantings to improve quality of life around the road.
Aimee Lee, the Tollway's senior manager of strategic planning and programming, warned that congestion on the Tri-State will get much worse without widening in the next two decades. Travel time on southbound central I-294 during the morning rush hour, for example, could grow from 24 minutes to an hour by 2040, Lee said.
Originally built in 1958, the central Tri-State was widened twice previously, first in 1972 and again 20 years later.
With widening, travel speed during peak periods would increase from 24 mph to 45 mph, Lee said. She said the region would see $330 million in annual savings — a figure that takes into account, among other factors, lost productivity during jams — from reduced travel delays.
The I-294 project is part of the 15-year Move Illinois capital program, which has included the widening and rebuilding of the Jane Addams, completed late last year.