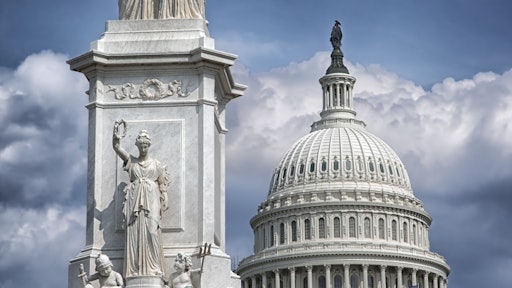 House Republican leaders have indicated they plan to hold a vote in the coming week to again extend government-wide funding on a stopgap basis, through a new "continuing resolution" that would fund programs through March 22 and head off a potential shutdown as the current CR expire Feb. 8.
That would give them more time to try to negotiate a full-year spending bill and settle differences over various policy issues. But while this latest CR would keep federal agencies operating another six weeks, it would also increase pressure on state departments of transportation that are trying to plan their 2018 projects as the main construction season fast approaches.
A CR effectively lets the DOTs and other agencies have access to only an additional few weeks of federal highway and transit funds at fiscal 2017 levels, well past the Oct. 1 start of the 2018 budget year.
John Schroer, commissioner of the Tennessee DOT and current-year president of the American Association of State Highway and Transportation Officials, recently warned that the stopgap federal funding weighs on states as they draw up bid lists for projects they hope to get under way in spring or summer.
Because Congress has not yet provided full-year federal transportation funds for 2018, he said, it delays when states can award those contracts. "We're fast approaching the time that we're going to lose, in Tennessee and across our country, the funding for our summer projects, which is when we do all our work," Schroer told a U.S. Chamber of Commerce infrastructure conference on Jan. 18.
Besides releasing funds in short bursts, the CRs also prevent states from accessing an additional 2 percent in federal-aid highway funding that Congress had authorized this year when it passed the five-year Fixing America's Surface Transportation Act in 2015. That would amount to about $1 billion nationwide, but DOTs cannot use the increase until lawmakers approve 2018 appropriations.