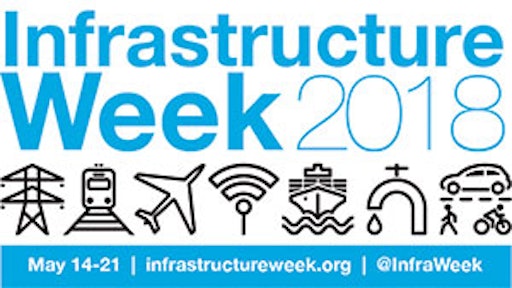 Transportation Secretary Elaine Chao is scheduled to headline this year's weeklong series of workshops and seminars about infrastructure priorities starting May 14. Kickoff events will be held in Washington and Los Angeles.
Organizers of the event known as Infrastructure Week anticipate the secretary will tout President Donald Trump's 10-year, $1.5 trillion infrastructure proposal that would rely heavily on private sector backing. The proposal has yet to advance on Capitol Hill.
Other keynote speakers will include U.S. Chamber of Commerce CEO Tom Donohue and Los Angeles Mayor Eric Garcetti.
The event is meant to highlight areas in which infrastructure improvements would be beneficial as well as promote the construction and freight sectors. More than 350 organizations will host forums and tours to emphasize a need to rebuild and modernize infrastructure projects nationwide, organizers said.
Last year, the country's overall infrastructure received a D+ grade from the American Society of Civil Engineers.
"Infrastructure Week 2018 will bring leaders and communities together, offer opportunities to see some fascinating infrastructure assets that aren't always accessible to the public and amplify the very real importance of infrastructure investment to the businesses, workers and families who depend on it every day," said Zach Schafer, the event's executive director. "Our message this year is that we can't wait any longer. Now it's time to build."