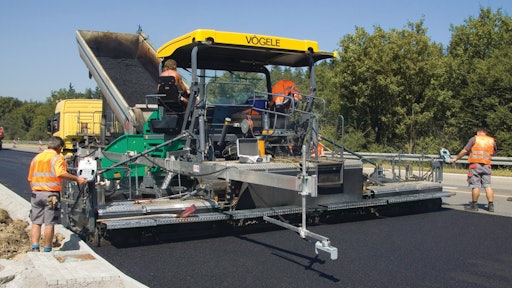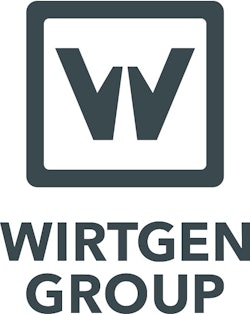 The Wirtgen Group recently celebrated 50 years of business with dealers, contractors and journalists at the company's Vögele plant in Ludwigshafen on the Rhine river in Germany.
In 1961, at the age of just 18 years, Reinhard Wirtgen founded a haulage company for transporting construction materials. A keen entrepreneur, he pursued his vision with a bold pioneering spirit. His one-man company has grown to become today's Wirtgen Group, a global company with over 5,000 employees, molded by family tradition and strong local responsibility.
Wirtgen Group owes its strength to the unique experience of its four core brands: Wirtgen, Vögele, Hamm and Kleemann. In each of the specialist brands, the companies' employees have decisively contributed to the development and advancement of processes and machines in their respective core areas, including cost efficiency and environmental compatibility.
The four brands supply all segments of pavement construction, including building new roads or repairing existing roads, asphalt or concrete, narrow cycle paths or heavy-duty runways at airports throughout the world. Wirtgen Group claims its innovation and has made it market leader for mobile road construction equipment. Wirtgen also offers technology tailored to extreme conditions for mining deposits and processing minerals.
In the early 1970s, Wirtgen pioneered the removal of defective asphalt pavements with its first hot milling machine which allowed existing roads to be rehabilitated much more economically. Then followed development of cold milling machines. 
Wirtgen says its Vögele brand played a major part in development of paving technology, from the first paver with hydraulic drive through innovative high compaction technology in screeds to a uniform, operating concept (for easier operator training) through its entire product range. 
In the steam engine's heyday, Hans Hamm designed and built the world's first motor-driven road roller back in 1911, laying the foundation for Hamm rollers. The line has repeatedly won awards for innovative and user-friendly design.
Companies in this article