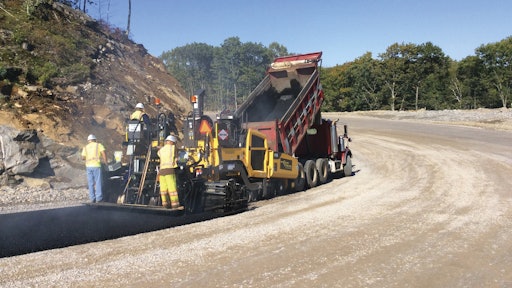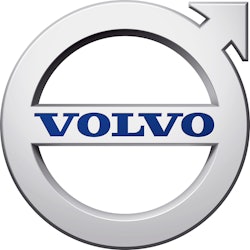 Volvo's tracked P7110 and wheeled P7170 ashalt pavers feature decreased engine emissions and increased fuel efficiency compared to the previous models. Both feature a SmokEater fume extraction system to remove fumes at 83% efficiency without obstructing the view into the auger channel.
235-hp Tier 4 Interim D8 engine
Four-sensor feed system automatically regulates delivery and flow of material to match paver speed
12-ton capacity hopper with synchronized folding, hydraulic front hopper wings
Hydraulically powered two-stage tunnels for concise control of material flow across paving width
Proportional auger speed control and hydraulic auger height adjustments
Conveyors have reverse feature to control material
Low, single-level platform
Dual-rotating, tiltable consoles for operation from either side of machine
Blaw-Kote protective coating prevents asphalt from sticking to components
Available pump decoupler disengages non-essential pumps for consistent start-ups
P7110 has continuous rubber track with tandem bogie system
P7170 has two drive wheels, four front bogies and an optional front-wheel assist
Max paving width: 26 ft.
Max paving depth: 12 in.
Brochure: Volvo P7110 & P7170 Asphalt Paver
Request More Information
Fill out the form below to request more information about
P7110 & P7170 Asphalt Pavers