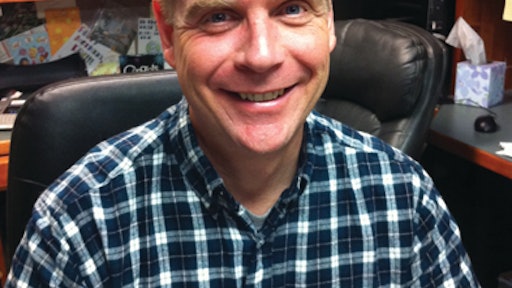 Joe Engelhart has joined Grasan, of Mansfield, OH, as Central States Sales Manager, including Ohio, Indiana, Kentucky and western Pennsylvania.
"Joe is a dynamic individual with a wealth of knowledge and experience," said Grasan Vice President Ed Eilenfeld, Jr. "Joe has more than 23 years in recycling and aggregates equipment sales and knows the business inside and out, top to bottom."
Engelhart has worked for major equipment makers as a salesman and for the past ten years as a manufacturers' representative. He is a member of the Ohio Aggregates and Industrial Minerals Association, where he served on the Board of Directors during 2006-2007 and is currently on the Annual Meeting Committee. He lives in Westerville, OH and can be reached at jengelhart@grasan.com or 614-205-8003.

Companies in this article