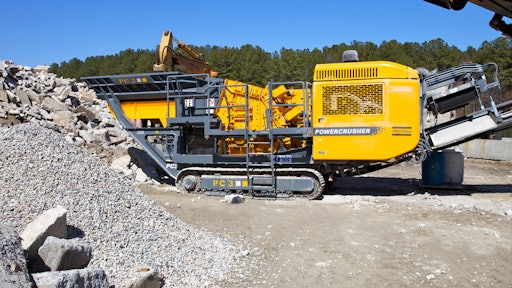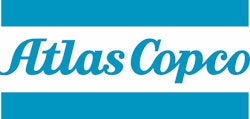 An audience of industry professionals witnessed Atlas Copco—Baltimore putting its Powercrusher PC3 impact crusher and an Atlas Copco 3715 screen through their paces. The demonstration was held in early March at Melvin L. Joseph Construction in Georgetown, DE. A Powercrusher PC4 jaw crusher was also on site for attendees to examine.
Ed Hullett, store manager for Atlas Copco—Baltimore and Eric Amberson, Atlas Copco's product line manager for the Powercrusher range of crushers and screens, demonstrated the ease of use and high performance capabilities of the PC3. The unit's 250 to 300 ton per hour maximum production capacity and well-designed service and maintenance access were a hit with the audience of local industry professionals.
"The Powercrusher was well-received," said Hullett, "but I think the fact that our store is a local source for parts and service was just as important to the people we talked to. They need to know that their investment in a new crusher is going to be protected by easy access to parts and service. I think they like dealing with a company that has been around for over 130 years – they know we're going to be here when they need us."
Atlas Copco–Baltimore not only sells and services the Powercrusher range of crushers and screens, it also has Powercrushers available for rental.
Companies in this article