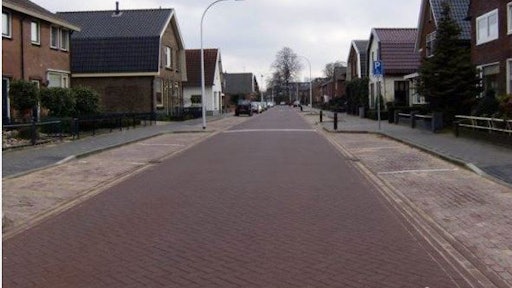 Urban smog and its harmful effects on human health can be dealt a serious blow with smog-eating pavements. Full-scale testing in the Netherlands of a chemically engineered air-purifying pavement suggests that photocatalytic street pavers reduce nitrogen oxide (NOx) air pollution by up to nearly half (45 per cent) in ideal weather conditions and by nearly a fifth (19 per cent) over the duration of a day.
Findings in the year-long study have been published by Eindhoven University of Technology, which undertook the research in two adjacent streets in Hengelo, eastern Netherlands.

The experiment involved monitoring air pollution in a control street with normal paving blocks covering approximately 100 meters.

A second street used 150 meters of paving blocks treated with titanium oxide. Both streets were measured for levels of NOx – the name given to a group of highly reactive gases responsible for air pollution, with car emissions a major cause in urban areas. 
The potential of photocatalytic surfaces to reduce air pollution have been known for several years. Titanium oxide can be easily sprayed onto surfaces, and has the ability to remove chemical pollutants from the air and turn them into less harmful chemicals such as nitrates.

David Brown, chief executive of the Institution of Chemical Engineers (IChemE), said, "In recent weeks we have seen the difficulties smog can cause in cities like Singapore.

"Preventing air pollution is clearly important to our long-term health and environmental protection, but this latest research shows the potential of chemically engineered surfaces to further improve our quality of life, especially in major urban areas where traffic emissions are high.

"Further studies of this nature are needed to assess and improve the potential of other photocatalytic materials and in different environments. However, the potential is there and gives a strong indication of how streets may be designed in the future."

IChemE's technical strategy, Chemical Engineering Matters, outlines the contribution chemical engineers are making to a range of issues to improve the quality of life including food, water, energy and health.