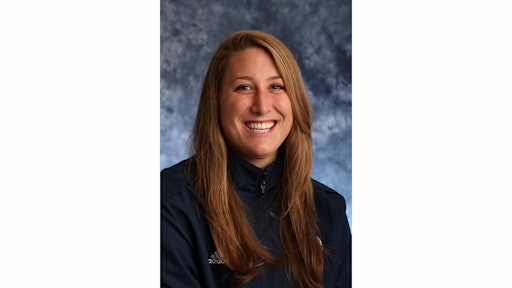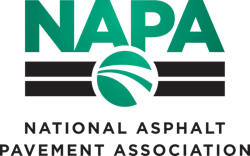 In conjunction with the National Asphalt Pavement Association (NAPA) "Young Leaders" conference later this month in San Francisco, NAPA has announced that a graduate student at the University of California, Davis, Hannah Curran, will be presented with a $5,000 scholarship to help her complete her studies.
NAPA's 11th annual "Young Leaders" conference and tour will take place Oct. 20-22 in San Francisco. The CalAPA-supported event includes technical presentations, talks by noted company executives and other leadership development activities. Click HERE to learn more about the event.
A special scholarship fund held in conjunction with the conference benefits college students who are pursuing a construction-related degree, such as civil engineering, construction management or construction engineering.
Curran, who earned a civil engineering degree from U.C. Davis and is now pursuing a graduate degree in geotechnical engineering, is also employed as a student research assistant at the U.C. Pavement Research Center.

John Harvey, a professor and Director of the U.C. Pavement Research Center, described Curran as "bright, humble and energetic" with a strong work ethic.

In her essay applying for the scholarship, Curran said she initially studied bridge design, but her classes in soil mechanics and pavement engineering inspired her to pursue a career in road-building.

"The combination of fluid mechanics, mechanics of materials, and geology not only made sense, but fascinated me," she wrote. "My interest shifted from wanting to design structures to wanting to build roads, to work with soil, and to design foundations."

In addition to her many academic achievements, Curran was also named captain of the U.C. Davis Division I Women's Water Polo team.

For more information about the NAPA "Young Leaders" program, contact Lori Wolking of NAPA at (888) 468-6499.