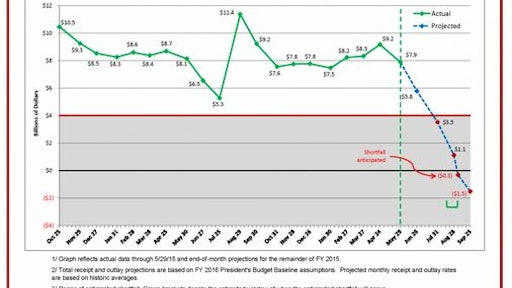 To keep Americans informed, the Federal Department of Transportation (DOT) has posted on its website the projected cash flow for the Highway Trust Fund's (HTF) Highway Account. 
With the Highway Account expected to become insolvent by the end of the summer, the DOT may consider implementing cash management procedures to manage the flow of federal dollars.
If the DOT implements cash management procedures, reimbursements to states for infrastructure work will be limited to the available cash in the HTF.  Additionally, the Department would distribute incoming funds in proportion to each state's federal formula apportionment in the fiscal year.