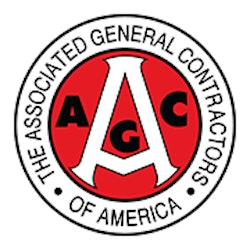 John Delavan of Milwaukee-based Riley Construction Inc. is among the first to receive a new national accreditation in the use of Building Information Modeling (BIM), a process that relies on computer-generated models to better manage construction projects. The professional accreditation, which is being offered by the Associated General Contractors of America, is the first assessment-based credential to recognize construction professionals on their ability to use the process.
Mr. Delavan was one of 34 construction professionals nationwide who tested successfully to receive the new professional accreditation, the Certificate of Management-Building Information Modeling (CM-BIM). Candidates first had to complete the BIM Education Program, a series of four courses the association developed to help construction professionals learn how to use the construction process. To date, more than 3,800 professionals across the country have entered the association's education program.
"BIM is an opportunity to build the project virtually on the computer. In essence, this allows the building to be tested and corrected before any shovel is put in the ground," said Delavan. "This process reduces project costs and schedule delays, and provides the owner exactly what he wants, maximum value. Becoming CM-BIM certified has helped me to integrate the BIM tools into Riley Construction, Inc. to provide the most value to our clients."
The education program and assessment-based certificate were developed by a group of industry experts assembled by the association. The assessment is administered by approved testing centers at nine of the association's chapters: the AGC of Metropolitan Washington DC, the Nebraska Building Chapter, the San Antonio Chapter of AGC, the AGC of Wisconsin, the AGC of St. Louis, the Houston Chapter-AGC, Master Builders Association of Western Pennsylvania, the Maryland AGC and the AGC of Michigan. The association plans to add new centers on a regular basis.
"This new credential is a way to recognize professionals who have demonstrated a real mastery of the building information modeling process," said Stephen E. Sandherr, the association's chief executive officer. "It is yet another way that this association is helping the construction industry embrace new methods of project delivery."
Sandherr added that the association plans to make continuous updates to the education program and the assessment to make sure it keeps pace with technology developments. For more information about the CM-BIM accreditation or the association's BIM education program, visit http://www.agc.org/cs/cm-bim.
Companies in this article