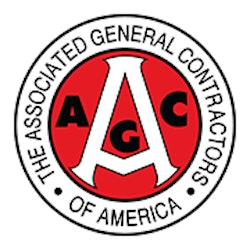 Prices for construction materials inched down in December, closing out a year of relatively subdued changes in both materials costs and bid prices, according to an analysis of new federal figures released today by the Associated General Contractors of America. Association officials said the price decline was likely to be temporary, noting that the vast majority of contractors predict materials prices will rise in 2013.
Construction Materials Prices Slip 0.1% in December
"Moderate price swings for several materials last year gave contractors some breathing room, but future price spikes could push many firms into the red," said Ken Simonson, chief economist for the construction trade association. "Contractors still have not recovered from the cost increases they had to absorb in 2010 and 2011."
For the 12 months ending in December, the producer price index for all construction inputs rose 1.3 percent, similar to what contractors are estimated to charge for new nonresidential buildings, Simonson noted.
Index for new school buildings rose 1.1 percent
Index for new industrial and office construction, 1.4 percent
Index for new warehouses, 2.6 percent
Materials costs rose more than 5 percent in both 2010 and 2011, while bid prices were virtually unchanged in 2010 and rose between 2.9 and 4.8 percent in 2011, depending on building type, Simonson added.
Simonson attributed the mild annual materials price increase to moderation in fuel, metals and paving prices, which offset steeper jumps in several materials used in residential building.
Index for steel mill products fell 7.9 percent in 2012 after leaping more than 12 percent in both 2010 and 2011
Index for aluminum mill shapes decreased 1.6 percent
Index for copper and brass mill shapes increased 1 percent
Diesel prices climbed 1.8 percent, the smallest amount since 2008
Index for concrete products rose 2.4 percent
Index for asphalt paving mixtures and blocks rose 4.4 percent
In contrast, the index for gypsum products soared 14 percent, which Simonson said reflected the demand from new apartment and home construction, along with renovations of office and retail space. Other building products with substantial price increases included:
lumber and plywood, 10.8 percent
architectural coatings, such as paint, 10.1 percent
insulation materials, 5.1 percent
plastic construction products, 4.7 percent
Association officials noted that 90 percent of contractors surveyed for the group's 2013 Construction Hiring and Business Outlook predict materials prices will increase in 2013. They added that an increasing number of contractors will try to pass on some of those price increases to customers this year, noting that 29 percent report they will try to raise bid prices this year, compared to only 15 percent that raised prices in 2012.
"The days of low bids and relatively inexpensive construction costs are clearly numbered," said Stephen E. Sandherr, the association's chief executive officer. "While the construction industry is still facing some difficult headwinds, there is a clear sense that the industry is slowly turning a corner."
View the December 2012 Producer Price Index table.
Companies in this article