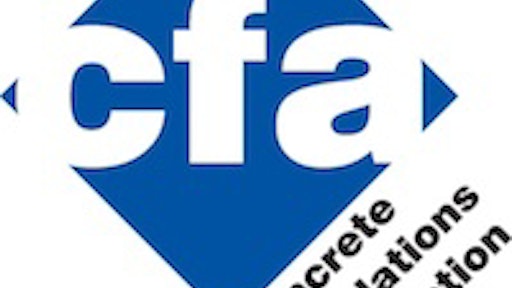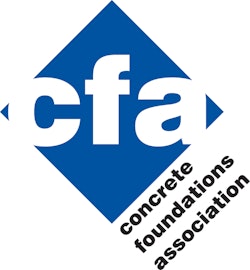 The Concrete Foundations Association (CFA) – a non-profit industry representing cast-in-place contractors and the recognized authority for residential concrete industry – has announced the theme for their 2014 Annual Convention.
To be held at the Kalahari Resort in Sandusky, Ohio, the Annual Convention is the largest concentrated gathering for cast-in-place contractors in North America. Over two and a half days, attendees will network with professional peers, be introduced to the latest technologies influencing the industry and receive a wealth of educational opportunities.
In response to today's improving economy, the theme "Moving Toward Profitability" was selected. The theme also represents the challenge of becoming and staying profitable in today's market. According to Jim Baty, CFA Managing Director, a recent study of residential concrete professionals concluded that being profitable is a challenge in the industry, largely stemming from recession-era prices, despite material increases and higher demand. Additionally, the workforce isn't as productive as it was pre-recession due to attrition and lower concerns for schedule.
"It is very clear that we don't have to worry as much about finding work," said Doug Herbert, president of Herbert Construction and a member of the CFA Board of Directors. "However, the problem now, is that we have to figure out how to make money on these jobs that we're doing. Our sales are up, but our profits don't follow suit as they had in the pre-recession years."
To help contractors move toward a stronger position of profitability, the CFA will be offering a very strong education track for this year's event. The schedule is as follows:
Thursday, July 31 will be a full day related the current concrete codes and standards impacting the industry. From ACI 332's Code Requirements for Residential Concrete to the 2012 International Energy Conservation Code, the day will be led by one of the leading residential concrete engineers, Brent Anderson.

Friday, August 1 will offer such business topics as Inequitable Builder Contracts, Winning with Concrete vs. Asphalt Pavements, Legal Traps for Employers, Who Pays? – The New Pump Safety Standard, and Investing in Concrete Pumps for Profit. This day is devoted to employer issues that offer new business strategies and risk management for your company. In addition, attendees will be introduced to the latest research for the concrete industry dealing with cold weather performance of slabs-on-ground.

Sat., August 2 will conclude the event with an opportunity for individuals to sit for the

ACI

/

CFA

Residential Foundation Technician exam as well as continuing to focus on key management issues dealing with insurance, marketing, drug-testing and financing equipment. Two feature presentations will offer attendees a look at the

CFA's

2014 Overall Grand Project Award recipient and an informative session on the very real risks of accidental price collusion in meeting environments.
"Each year, the CFA establishes one event that will benefit every company operating in the cast-in-place concrete industry," states Ed Sauter, Executive Director for the CFA. "There is a lot of anticipation for what will take place this year as we return to a regional location in the heart of the concrete foundation industry as well as our CFA members. This educational track is loaded and there are several big surprises planned for the environment in which you will participate."
Registration is now available at www.cfawalls.org; by emailing CFA Managing Director, Jim Baty at [email protected]; or by contacting CFA Headquarters at 866-232-9255. A room rate of $162 has been secured for most attendees.
Companies in this article