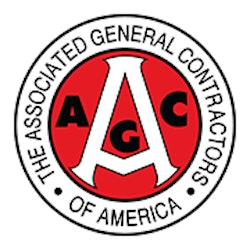 Construction employment expanded in 220 metro areas, declined in 73 and was stagnant in 46 between August 2013 and August 2014, according to a new analysis of federal employment data released today by the Associated General Contractors of America. Association officials added that construction spending climbed to $961 billion from $915.3 billion between August 2013 and August 2014, a 5 percent increase, according to federal data also released today.
"Even as construction employment continues to rebound in many parts of the country, other areas continue to lose ground; or like Phoenix, backslide," said Ken Simonson, the association's chief economist. "Similarly, while construction spending has been increasing overall in the past year, the gains remain uneven. The industry appears likely to experience very mixed results by segment and region for the rest of 2014 and into next year."
Houston-Sugar Land-Baytown, Texas added the largest number of construction jobs in the past year (10,900 jobs, 6 percent), followed by Chicago-Joliet-Naperville, Ill. (9,900 jobs, 8 percent), Dallas-Plano-Irving, Texas (9,700 jobs, 8 percent) and Baton Rouge, La. (8,000 jobs, 18 percent). The largest percentage gains occurred in Lake Charles, La. (27 percent, 2,900 jobs), Monroe, Mich. (27 percent, 600 jobs), Owensboro, Ky. (25 percent, 700 jobs) and Crestview-Fort Walton Beach-Destin, Fla. (24 percent, 900 jobs).
The largest job losses from August 2013 to August 2014 were in Phoenix-Mesa-Glendale, Ariz. (-5,000 jobs, -5 percent), followed by Bethesda-Rockville-Frederick, Md. (-4,000 jobs, -12 percent), Gary, Ind. (-2,800 jobs, -15 percent) and Edison-New Brunswick, N.J. (-2,700 jobs, -6 percent). The largest percentage decline for the past year was in Steubenville-Weirton, Ohio-W.V. (-17 percent, -300 jobs), followed by Gary, Ind. and Redding, Calif. (-13 percent, -400 jobs).
Even as construction spending increased for the year, it declined 0.8 between July and August, from $968.8 billion to $961 billion. Both private and public construction spending declined for the month, 0.8 percent and 0.9 percent respectively. The month-to-month private sector declines occurred in both residential (0.1 percent down) and nonresidential construction (1.4 percent down). Spending on public education facilities dropped 2.9 percent for the month while investments in highway construction also dropped by 0.6 percent for the month.
Association officials said that the construction employment and spending data make it clear that the industry continues its slow and sometimes inconsistent recovery from its years-long downturn. They cautioned that many firms report having a hard time finding enough qualified workers. Indeed, one in four firms report having to turn down projects because of worker shortages.
"We want to make sure firms don't miss out on the recovery because they don't have enough workers," said Stephen E. Sandherr, the association's chief executive officer. "Ultimately these delays will undermine the recovery by spiking construction costs and delaying project schedules."