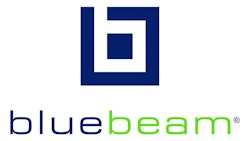 German software provider Nemetschek AG announced it is acquiring Bluebeam Software, Inc., a leading developer of PDF-based collaboration solutions for the architecture, engineering and construction (AEC) industry, for a $100 million purchase price.
Nemetschek, Munich, is a globally leading software provider for the AEC industry. With its 11 brands including Vectorworks and Graphisoft, the Nemetschek Group now serves more than 1.2 million users in 142 countries from more than 40 locations worldwide. Founded in 1963 by Professor Georg Nemetschek, the company has been publicly listed since 1999 and quoted on the TecDAX. The company achieved revenues of EUR 185.9 million and an EBITDA of EUR 46.3 million in the 2013 financial year.
Both firms focus on enabling project teams to build better by digitizing project information. Bluebeam is used by 74% of Top US Contractors and 64% of Top US Design Firms, according to Engineering News-Record Top 50 firm rankings. Nemetschek solutions offer the world sustainable information technologies in all project phases and along the complete value chain.
With this acquisition, Nemetschek strongly reinforces its market presence in North America. Likewise, Bluebeam now has access to Nemetschek's extensive European and Asian markets as the two organizations work together to make global project collaboration a reality, from project start to finish.
"Bluebeam is a perfect addition that strengthens our solution portfolio across the life cycle in the building process by adding drawing-based workflows to augment our model-based BIM workflows. As a result of the acquisition, we reinforce our goal of rising to become the world-leading open standards provider in the AEC market," says Patrik Heider, CFOO and Spokesman of Nemetschek AG.
Bluebeam will continue operating with its current management team and as an independent brand company. The acquisition is expected to be completed in October 2014.