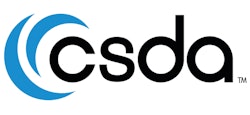 CSDA is pleased to announce that registration is open for the association's 43rd Annual Convention & Tech Fair in St. Petersburg, Florida. The event will be held March 30-April 2, 2015 at the iconic Renaissance Vinoy St. Petersburg Resort and is preceded by the Firestone IndyCar Grand Prix on Sunday on March 28-29.
This high-octane race takes place on the city's downtown streets and each year creates a thrilling atmosphere in the heart of St. Petersburg. All are encouraged to aim for "pole position" by registering early at www.csda.org and attending both events. The association has negotiated competitive room rates at the Renaissance Vinoy for attendees and is also offering special registration rates for anyone wishing to attend the Convention for the first time.
As the roar of the engines fade, CSDA will commence its exciting convention program with a high-energy keynote presentation from former NBA All-Star Mark Eaton on The Four Commitments of a Winning Team.
Join CSDA in St. Petersburg for the perfect blend of education, entertainment, sun and fun at the 2015 Convention & Tech Fair. Reserve your hotel room early to take advantage of a limited number of rooms with discounted rates for race weekend. Ladies and gentlemen, start your engines! For more information, visit www.csda.org, call 727-577-5004 or email info@csda.org.