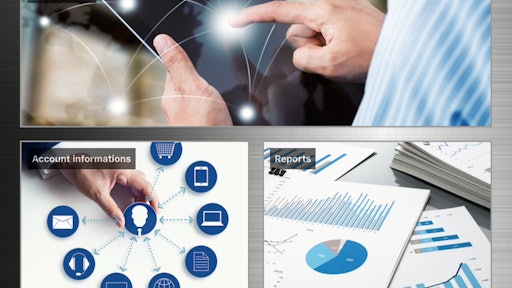 Today's rental management software is changing the rental process, greatly improving efficiency as well as the business owner's experience and the customer's as well. Here are five ways to get the most impact:
1. Use a mobile portal to radically change the way you transact with your customers. Whether you want to streamline your POS system or offer your customers a mobile application to control their rental assets, new mobile portals are offering an easy way to improve customer loyalty and satisfaction. At the point of sale, you can use a tablet to do the transaction and walk around the showroom in your store with the customer. In the field, you can provide customers a way to control their rentals, allow them to order new equipment themselves and request for maintenance or return.
Many rental companies are reluctant to offer their customers more control, but in today's word, customers want to be in the driver's seat. If you don't offer that privilege, they will go elsewhere. If they are in control, however, they will trust your rental company and order more equipment from a single vendor. Both partners win: Customers control their project rental cost while the rental company gets a loyal customer that is completing its transactions without involving your staff, increasing revenues and reducing cost in the process. Customers always have the choice of purchasing their own equipment or renting it. If renting is under their control, they find fewer reasons to acquire their own equipment and they will rent more overall.
2. Improve your sales process. The rental world is very special when it comes to the sales process. In a customer relationship management (CRM) system, the availability of equipment is a key element. Your salespeople must be empowered with complete information on customers and equipment availability if they want to add value and be successful. If a salesperson visits a construction site and is asked to provide equipment, he/she needs to be in a position to respond immediately, not delay the process with a call to the office. He must have complete information in a mobile CRM, with the ability to order and confirm with a customer signature on site, in order to be efficient and develop a trusting relationship.
3. Be pro-active. Your rental system contains data that can be linked together to do much more than respond to your requests. It can alert you of a situation that you need to act on before it gets problematic, for instance, if equipment is scheduled to be delivered in two days but maintenance is due. It can alert the manager and suggest opening a work order ahead on time. It can alert you of availability issues or non-profitable jobs at the quote level before it's too late. By using a proactive system, you can eliminate a lot of problems, improve your efficiency and focus on value-added activities.
3. Improve logistics. Modern rental systems offer a dispatch center with GPS location of fleet combined with mobile applications to communicate efficiently between the store and the field. Generating a route plan by a simply dragging and dropping on a map with real-time positioning will ensure equipment will be delivered on time and that drivers are efficient. There's a big efficiency gain in using a paperless system that can adapt to all situations and take into account constraints such as weight, volume and traffic. It eliminates errors and completes more deliveries and returns, improving customer satisfaction and revenues.
4. Improve maintenance efficiency. Many rental companies consider maintenance one of the last places for improvements. They shouldn't. Rental systems can improve shop efficiency and field technicians by using scheduling tools integrated with the rental software. In the shop, priorities are managed to focus on staff availability and equipment turn over. In the field, a scheduling system based on a map combined with a mobile application is a key tool in managing profitable services. The mobile application must offer time sheets integrated with a GPS location to control the technicians and offer them an easy step-by-step process to get reliable quality of service.
5. Use the cloud to reduce downtime and complete transactions from anywhere. Cloud technology offers peace of mind for security, but it's also a way to centralize all information in the same system to implement a completely paperless environment. The cloud allows rental companies to focus on their core business. As a customer once told me, "I opened a new location and I did not have to worry about anything other than an internet connection. That was so easy." All this is possible if your rental software is saving the files in the database directly. This way your business is not hooked to a physical location and doing business anywhere is extremely simple.