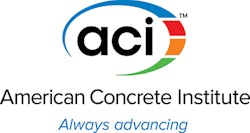 Now available from ACI, the Principles of Reinforced Concrete Design draws a clear distinction between fundamentals and professional consensus. This text presents a mixture of fundamentals along with practical methods. It provides the fundamental concepts required for designing reinforced concrete (RC) structures, emphasizing principles based on mechanics, experience, and experimentation, while encouraging practitioners to consult their local building codes.
The book:
Contains concise coverage that can be taught in one semester
Underscores the fundamental principles of behavior
Provides students with an understanding of the principles upon which codes are based
Assists in navigating the labyrinth of ever-changing codes
Fosters an inherent understanding of design
Principles of Reinforced Concrete Design provides undergraduate students with the fundamentals of mechanics and direct observation, as well as the concepts required to design reinforced concrete (RC) structures, and applies to both building and bridge structural design.
Published in 2014 by CRC Press, the publication may be purchased for $119.95.
ACI does not offer discounts on industry publications. To order, visit Order Code PRCD.EM.