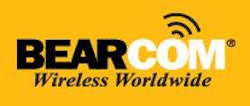 BearCom, a nationwide provider of wireless communications equipment and solutions, has issued a reminder to users of two-way radios that they now have less than one year to ensure their equipment is in compliance with the narrowbanding mandate from the Federal Communications Commission (FCC).
The reminder echoes a similar update from the FCC, which set forth the narrowbanding initiative in 1992. Its objective is to increase capacity and efficiency for the industrial/business and public safety radio pools in the private land mobile radio services category. The mandate requires public agencies and companies that currently use legacy wideband (25 kHz) systems in the VHF and UHF bands to make the transition to narrowband (12.5 kHz) technology. The deadline to comply is January 1, 2013, and users who don't make the switch face potential fines and even possibly the loss of their communication capabilities.
Despite years of advance warning and publicity, most users have yet to make the conversion. Some 52 percent of call signs still need to be narrowbanded, statistics show, down just a percentage point from a month ago.
"There is no getting around the fact that the narrowbanding deadline is now less than a year away," said BearCom President & CEO Jerry Denham. "But there is an opportunity here, as well. Users of older two-way radios can upgrade to new ones and take advantage of the business efficiencies they can bring."
Denham urged companies and public agencies that haven't yet considered how to proceed to seek help soon from a qualified two-way radio communications consultant. An inventory of equipment should reveal which units can be converted to 12.5 kHz and which must be replaced. Then users can begin the internal processes for arranging the conversions and procuring up-to-date equipment. Finally, he said, the consultant can advise users on obtaining new or modified FCC licenses.
BearCom has made its Two-Way Radio Narrowbanding Guide available free for downloading. It also partnered with Motorola Solutions and the Enterprise Wireless Alliance to launch Narrowbanding.com, another important educational resource.
"The countdown is on to the January 1, 2013 narrowbanding deadline," Denham said. "Information is plentiful, and the options are many. The only thing growing shorter is time, so radio users need to act quickly to ensure their communications will continue uninterrupted."