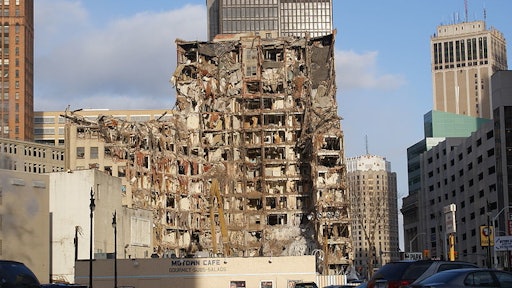 Wikimedia Commons
The city of Detroit is mulling over requirements for all city-funded contracts, including demolition an construction projects, that would require the workforce be comprised of at least 51% Detroit residents. The proposal looks to significantly lower the $3 million threshold of the current executive order Mayor Mike Duggan has in place. How low of a threshold where these requirements would kick in has yet to be determined.
Developers and company owners who do not comply or violate the ordinance would be required to pay into the city's Workforce Training Fund.
City Council President Pro Tem Mary Sheffield supports the ordinance, hoping to both improve the number of local residents working on local projects and also improve the diversity of the construction and demolition workforce in the city.
(more on Detroit's proposal for local resident workforces...)