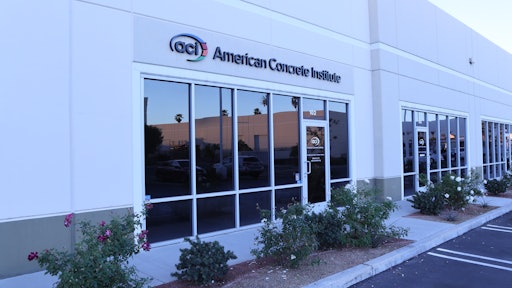 American Concrete Institute
On May 3rd, 2021, the American Concrete Institute (ACI) opened the ACI Resource Center – Southern California in San Bernardino, Calif. While the center opened briefly in Fall 2020, it was forced to close weeks later due to COVID-19-related restrictions. The May opening represents a relaunch not only for the San Bernardino location but for a nationwide ACI Resource Center initiative. Two additional centers are planned, one in the midwestern U.S. (in the greater Chicago area) opening later this year, and one on the East Coast in 2022.
ACI Resource Centers will serve as a place for the trades, engineers, contractors, designers, and anyone seeking a career and knowledge in the concrete industry to advance their concrete knowledge. These locations reinforce ACI's role as a leading authority and resource worldwide for the development, dissemination, and adoption of its consensus-based standards, technical resources, educational and training opportunities, and certification programs.
Concrete mixing station.American Concrete Institute

Hands-on Training & Laboratory
The Resource Centers will provide hands-on training, host classroom education sessions led by ACI staff and other industry experts, and offer all ACI certification programs. They will support existing training and education options provided by ACI chapters and sponsoring groups and will complement them by expanding programming and helping to meet increasing demand. The number of ACI certification programs, as well as the number of candidates seeking ACI certification, have nearly doubled in the last decade.
ACI will work closely with their chapters and sponsoring groups in the development of Resource Center offerings to ensure that educational opportunities are optimized. This partnership provides a "win-win" situation, since it has been impractical for individual chapters or sponsoring groups to offer all 30 ACI certification programs. Traditionally prospective examinees have had to seek out and travel outside their region to gain access to the desired courses—the new ACI Resource Centers will offer all 30 certification programs at a single location.
The centers' strategic geographic locations will improve access to ACI programming for U.S. residents and increase accessibility for those living in other countries. Located in major metropolitan areas, they will serve large local populations and will be only a day's drive or a short airline flight away for candidates outside those metro areas.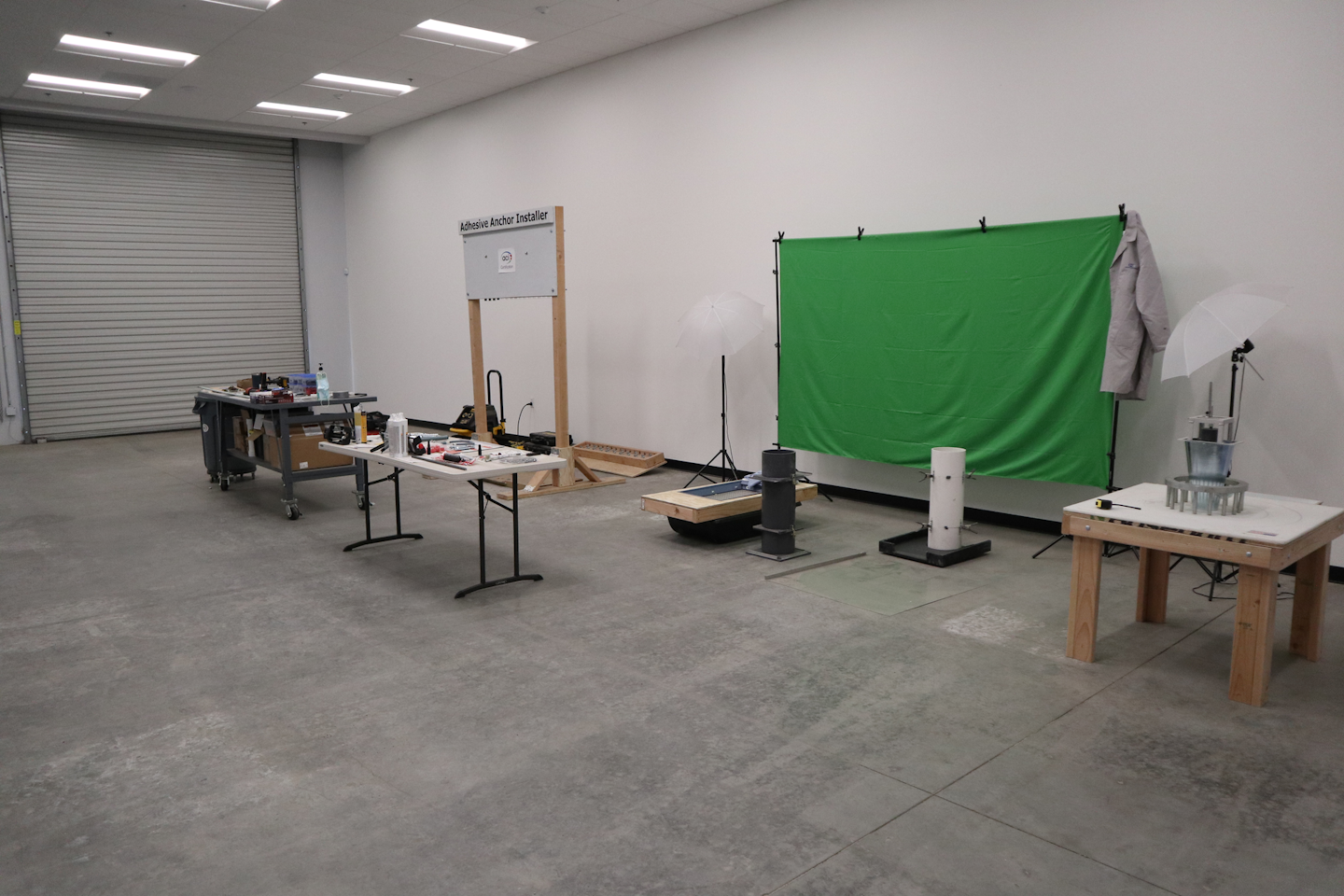 Laboratory and green screen setup for ACI Adhesive Anchor Installer Certification.American Concrete Institute

Each Resource Center will have a fully equipped laboratory in addition to classroom space, allowing it to accommodate all hands-on training needs. Each site will also have its own manager and multipurpose space accessible to ACI chapters and sponsoring groups, allowing the Resource Center to support various industry events.
Beyond providing additional settings for training, the Resource Centers will streamline delivery, relieving some existing pressures on ACI chapters and sponsoring groups. These efficiencies will allow for better access to education overall. For example, in the past, pilot programs conducted as part of ACI's new program development, as well as Chapter Officer Roundtables and Certification Summits, were often hosted at a sponsoring group's location. Now such events will be held at Resource Centers, allowing sponsoring groups to dedicate more time and energy to training activities. Broadly speaking, improving access to ACI training and certification will improve overall construction quality.
Helping Industry Educational Efforts
Prospective candidates can expect expanded access to certification programs. The Resource Centers will routinely schedule a full offering of sessions and will be open five days a week, 52 weeks a year. Programs will also be available on weekends and through individual appointments upon request. Resource Centers will collaborate with ACI University to provide on-demand, video-based training with offerings through ACI university expected to expand soon since Southern California Resource Center personnel utilized downtime during the pandemic to create educational and training videos.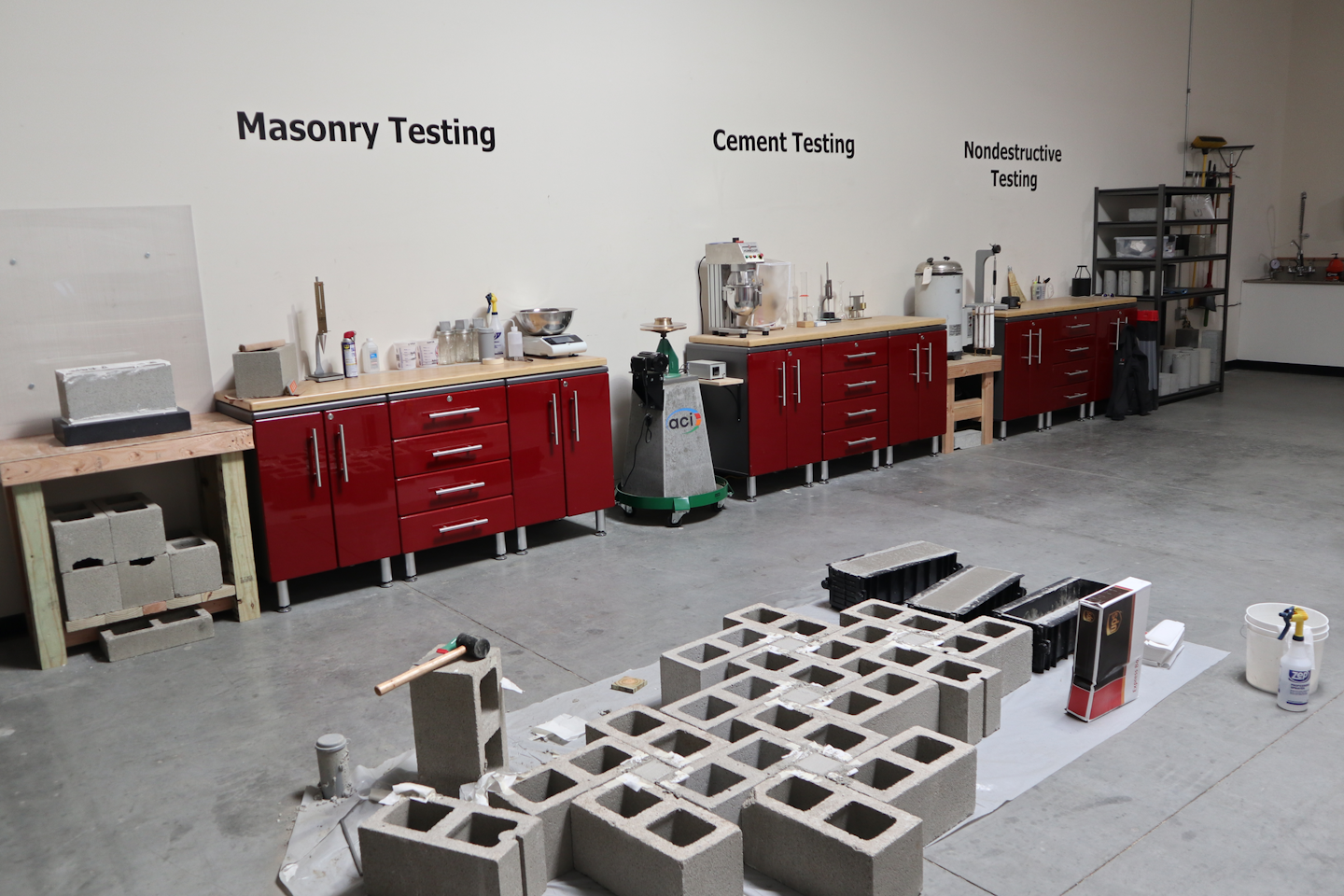 Laboratory stations for ACI Masonry Testing, Cement Testing, and Nondestructive Testing certification programs.American Concrete Institute

Initially, the Southern California Resource Center will concentrate on the industry's need for ACI certification, additional types of training will soon follow. Programming in the form of week-long blocks that devote 30-40 hours of training in a particular area of concrete construction are expected to be offered in the Fall of 2021. These events will typically be organized as three days of seminar topics followed by two days of related certifications. The centers will also offer custom training for organizations and teams where the curriculum can be tailored to the needs of the company.
ACI Resource Centers are expected to address roadblocks that potentially impact jobsites. For example, as more building codes require ACI-certified personnel for various construction roles, the need for a certified individual on a jobsite arises with very little lead time. In these situations, if local chapters don't have an upcoming certification session scheduled to accommodate these needs, the candidate will be able to contact an ACI Resource Center and quickly get scheduled for an exam.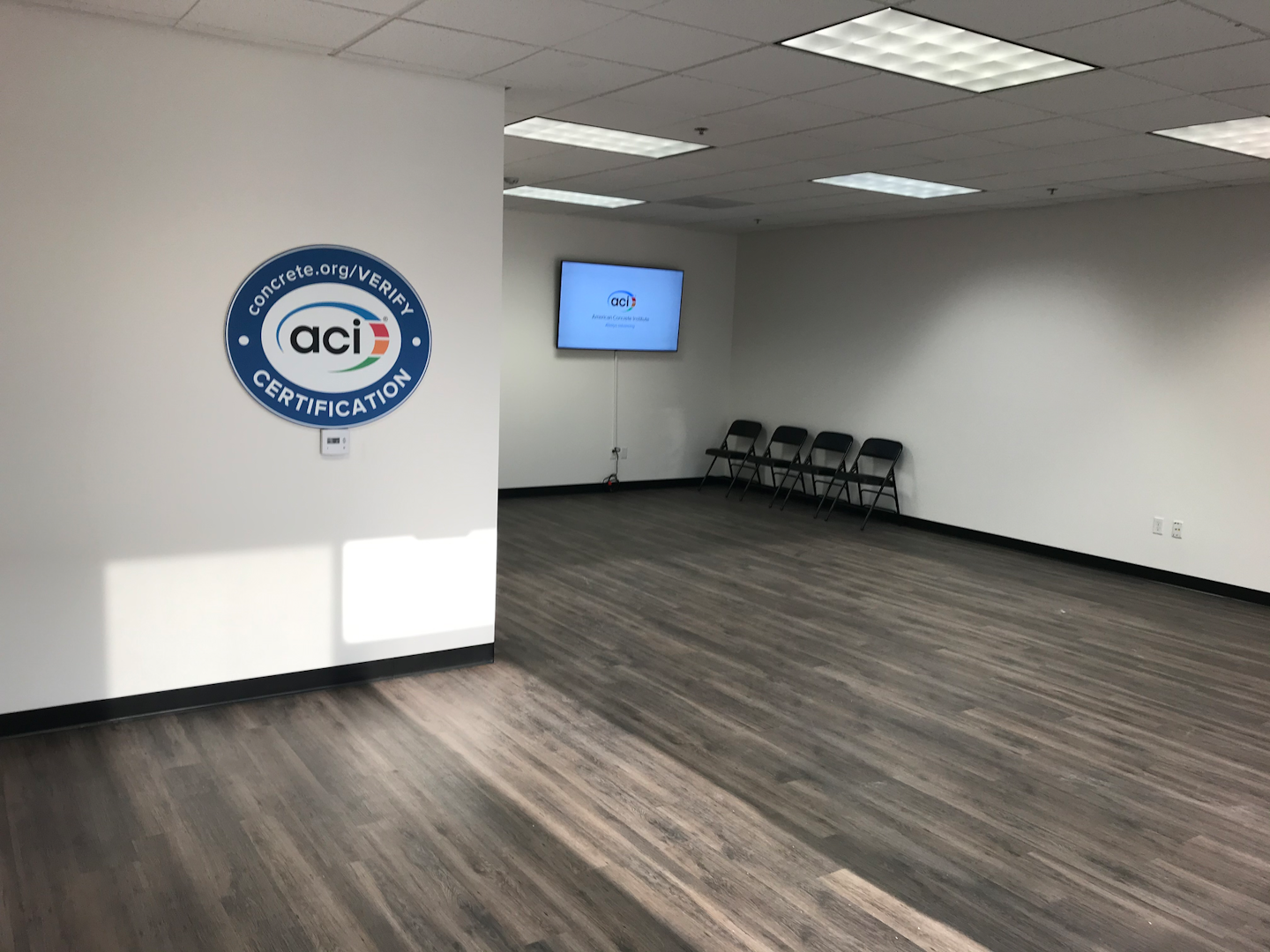 Classroom area for exams, trainings, meetings, and more.American Concrete InstituteOver 70 events are scheduled for the Southern California Resource Center for 2021. Programming through July 2021 will focus on the following courses, with some being offered on multiple dates.
ACI Adhesive Anchor Installer Certification
ACI Post-Installed Concrete Anchor Installation Inspector Certification
ACI Cement Physical Tester Certification
ACI Self-Consolidating Concrete Testing Technician Certification
ACI Masonry Laboratory Testing Technician
ACI Masonry Field Testing Technician
Details on these and other upcoming programs offered through the Resource Centers can be found on the ACI Events Calendar. Please visit concrete.org/socalresourcecenter for additional information.
About the authors
Michael Morrison is the Manager of Program Development for the American Concrete Institute.
Sarah Mauri and William "Rusty" Owings III are Resource Center Managers for the American Concrete Institute.