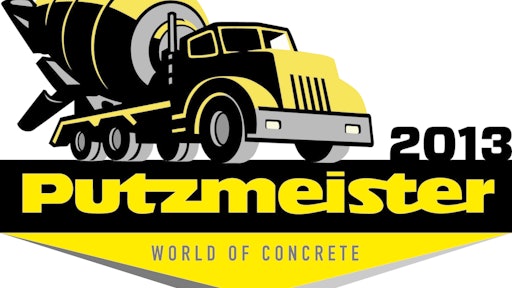 Concrete-pump maker Putzmeister America added concrete mixer trucks to its equipment portfolio, and will display the new trucks in Las Vegas, Nev., Feb. 4 to 8 at World of Concrete 2013.
Putzmeister, owned by the chinese equipment maker Sany since January 2012, acquired one of Europe's leading manufacturers of concrete truck mixers, Intermax, in July. But the rear-discharge mixer trucks to be shown at World of Concrete are engineered and manufactured specifically for the Americas at Putzmeister America's Sturtevant, Wis., facility.
"Inclusion of ready mix trucks in our equipment portfolio is a natural extension for Putzmeister," said Dave Adams, president and CEO of Putzmeister America. 
The new ready mix trucks offer the company an opportunity to expand its customer base beyond concrete placing equipment.