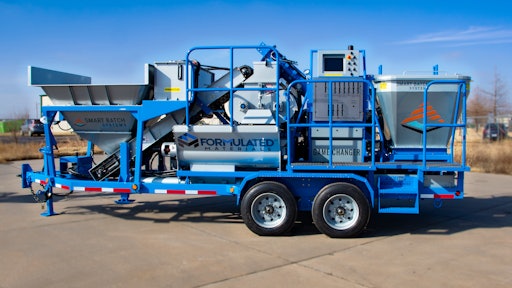 Technology and equipment manufacturer Smart Batch Systems has redesigned its mobile automated mixing machine, giving customers a greater range of features like daily electronic reports to manage work at job sites.
Smart Batch worked with the Oklahoma City office of Perkins Pacific to update the engine in its GC-1 mobile mixing machine to meet strict Tier 4 emission standards. Perkins' four-cylinder, 4.4-liter, 110 hp Perkins 1204F engine offers multiple options for configuration to match its unique needs.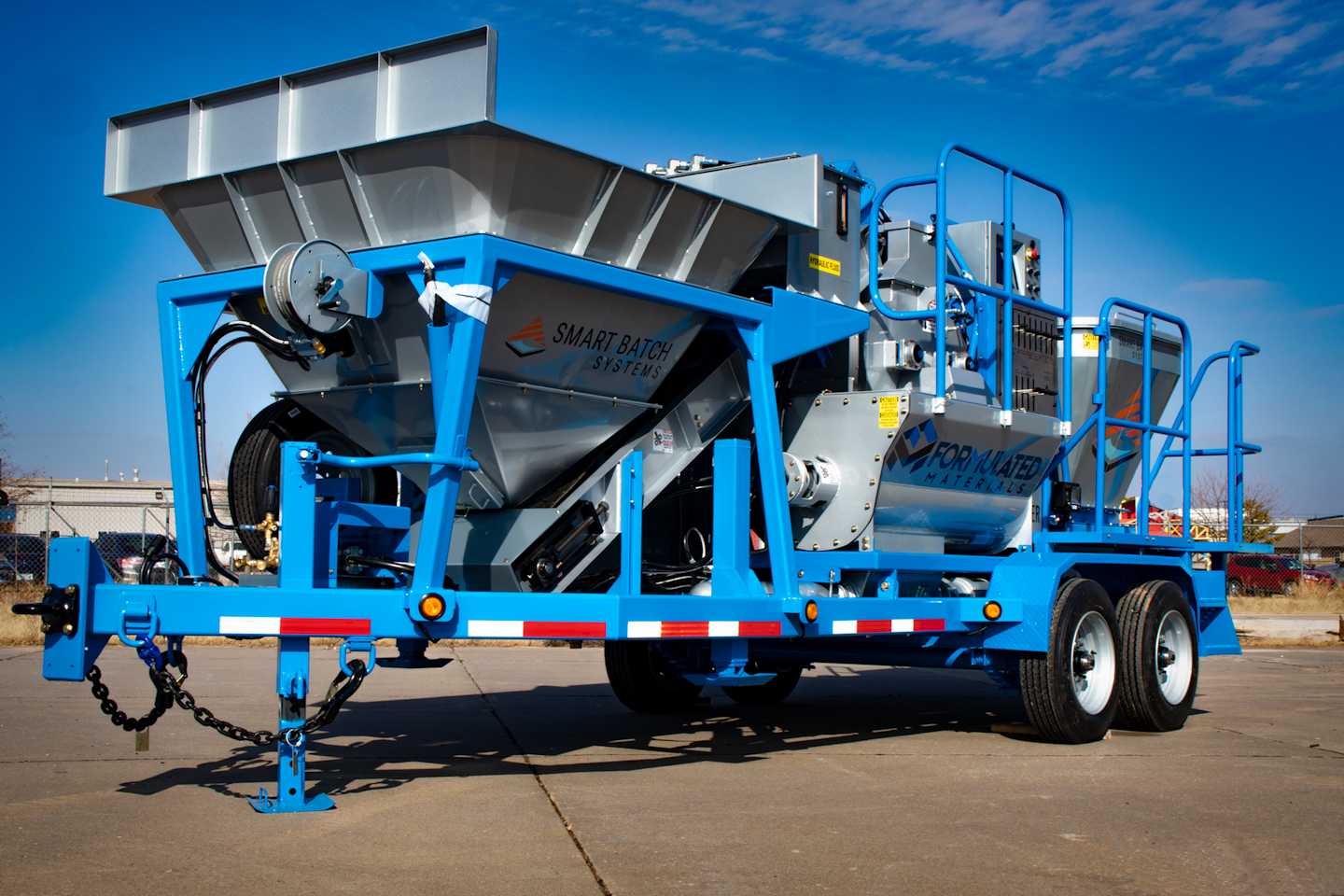 Smart Batch's GC-1 mobile mixing machine has automated the way construction crews measure and mix flooring underlayment. Traditionally, workers would need to pick up and empty as many as 600 bags of material and individually manage the mixing. That leads to increased dust, injury from lifting and handling so many bags, as well as the potential for human error in getting the correct ingredient mix.
The Smart Batch system uses 16 premeasured bags that are lifted by machines and mixed electronically, ensuring a more consistent product.
The electronics in the upgraded GC-1 also allow the operator to control and monitor the machine using a tablet, and Wi-Fi connectivity provides real-time data on the machine's performance.
Request More Information
Fill out the form below to request more information about
Smart Batch Automated Mixing System Now Powered by Perkins