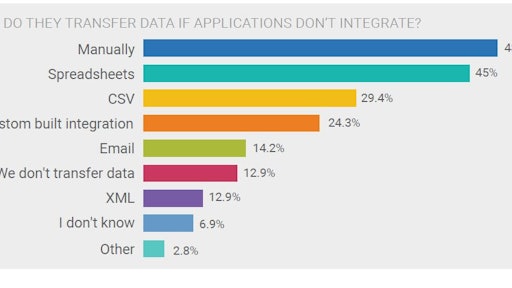 Mobile technology offers probably the most-accessible construction profitability boost available today, but contractors remain slow to use it.
Elusive project costs that slip away uncounted and uncontrolled, to inevitably be lumped into "overhead," could be captured with disciplined use of mobile applications on the job site, where the costs are incurred. Field decisions that suffer from out-of-date or inaccurate information could be better informed through a simple mobile app.
About 20% of respondents to the 2015 Construction Technology Survey conducted by JBKnowledge Inc. use six mobile apps daily. Forty-two percent use three or four apps every day.
"But only two or three of these apps integrate with software," says James Benham, CEO of construction-technology company JBKnowledge Inc. "People and companies still depend too much on spreadsheets."
Mobile apps that aren't integrated – feeding important data directly into software that management uses to run construction businesses – are mobile apps that are not a priority. Benham contends that poor planning and budgeting for information technology is behind tepid efforts to integrate mobile apps.
Key benefit of knowing these things: early adopters get the efficiency jump that makes them leaders in their markets.