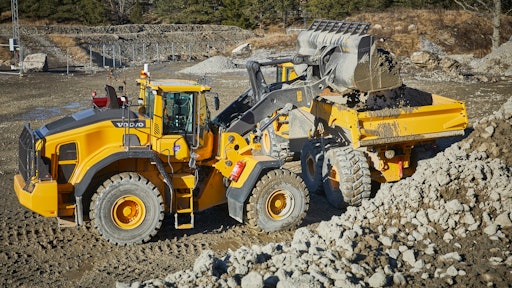 Volvo Construction Equipment
Ever increasing machine automation is bringing about a need for mobile networks capable of transferring large amounts of data. This is where 5G mobile networks comes in. 
5G is able to provide:
better coverage
higher reliability and
stronger security than other wireless solutions.
These features allow data to be transferred faster, which makes connecting and automating heavy-duty equipment easier. "A faster, more reliable mobile network will mean we're at the forefront of driving a much faster market implementation of technologies like automation," says Calle Skillsäter, Technical Specialist for Connected Machines at Volvo Construction Equipment (Volvo CE).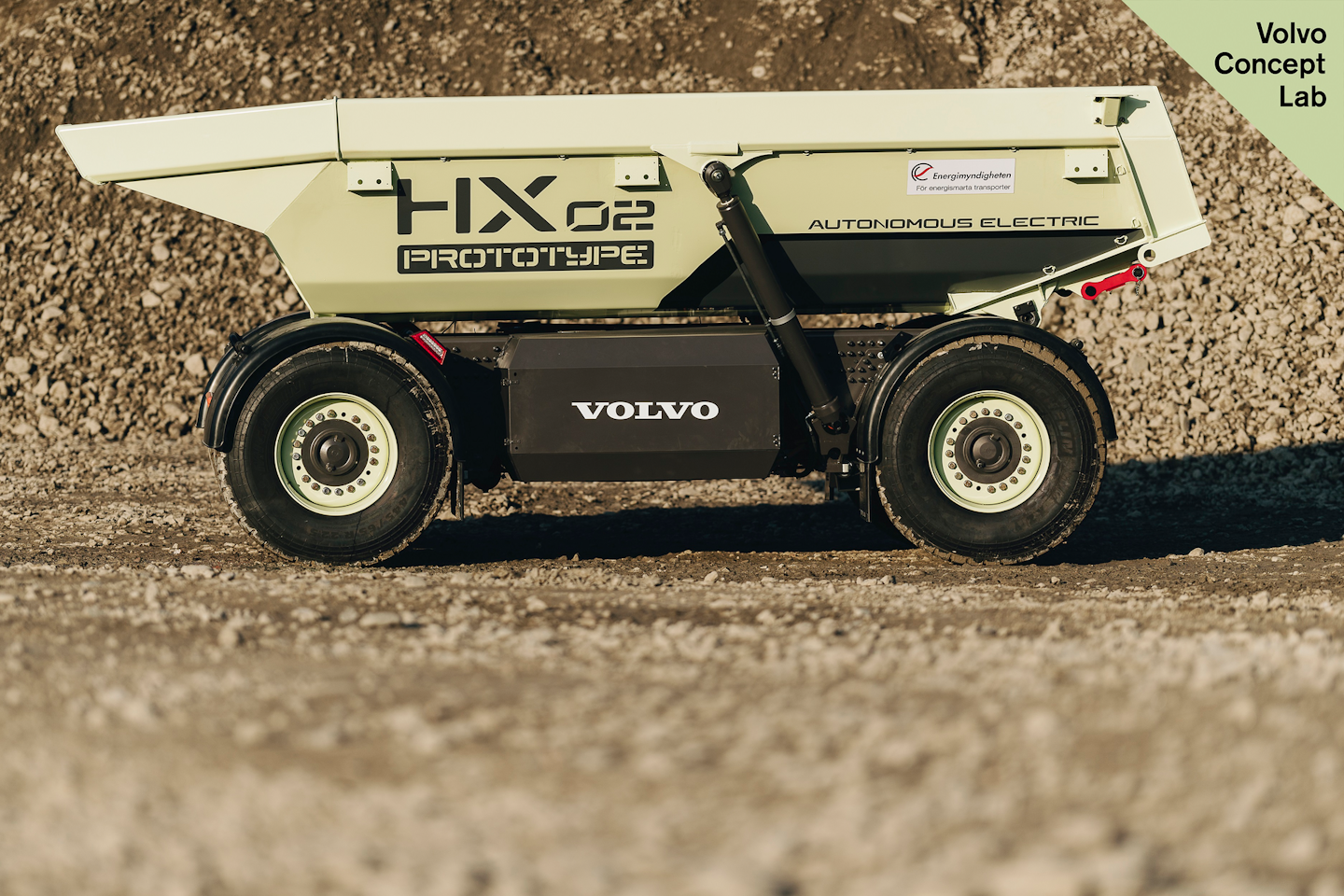 Volvo CE will soon begin testing the use of 5G for its HX2 concept autonomous hauler.Volvo Construction Equipment
Volvo CE is one of many equipment manufacturers currently testing the use of 5G for autonomous vehicles. It is involved in several projects in Sweden; it has also established a 5G network at its own test facility. Currently the company is using the technology on its L180H wheel loader remote-controlled prototype. Volvo also has plans to test the capabilities on its HX2 concept autonomous hauler. 
Epiroc is also testing use of 5G for autonomous vehicles. Its test mine uses the latest 5G technology from provider Ericsson. The goal is to provide a stable and secure mining operation, as well as higher productivity and safety. The latter will be possible through 5G-enabled digitalization and automation systems.
The low latency (delay) of 5G connections means information can be transmitted faster between systems and machines. This enables systems controlling a vehicle to react sooner, such as when braking or turning, vastly improving safety on the jobsite. 
"At Epiroc, we see key advantages of LTE and 5G solutions compared with other wireless solutions [which] include better coverage, higher reliability and stronger security, especially when machines are in the same area and share information," says Karin Jirstrand, Product Portfolio Manager - Interoperability Platforms, at Epiroc.
Availability of 5G components and networks is currently limited across the globe. Frequency legislation is currently the biggest hurdle to making 5G more readily accessible, says Skillsäter. 
He says 2020 is the timeframe in which the 5G community says the network will be publicly deployed on a global scale. A growing number of 5G enabled phones are already available in the marketplace. With its use in consumer applications increasing, it's only a matter of time before robust components and more infrastructure is put in place.
Read the full article to learn more about the benefits of 5G in autonomous equipment, which originally appeared on our sister publication's website.