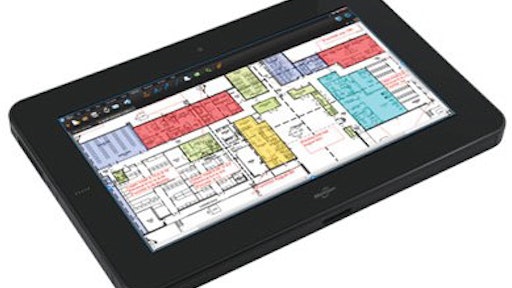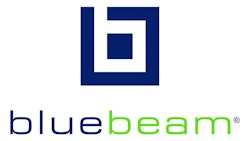 Bluebeam Software announced the launch of its new Revu iPad app, which facilitates digital workflow productivity by enabling users to access, navigate and annotate PDF files on the go. With Revu iPad, comments and annotations display clearly and accurately so nothing is missed, reducing the ping pong effect of ambiguous communications. Revu iPad officially expands Bluebeam's platform solution Revu for Windows for use in other industries. 
Bluebeam Revu for iPad features customizable clouds, highlights, text and other annotations so consumers can markup PDFs with ease, as well as save them for reuse across sessions. Sharing feedback or trying to decipher edits – while wasting precious time, budget and paper – is no longer an issue with Revu for iPad.
More than a PDF viewer, Revu digitizes workflows by empowering consumers to:
Access, edit and collaborate on the go, in remote locations, on or off the cloud
Quickly navigate through multi-page PDFs using thumbnails and bookmarks
Easily add customizable markups (texts, pen marks, highlights, etc.) on PDFs and save them for future use in Revu's exclusive Tool Chest
Insert images as an attachment or directly to the PDF using the built-in iPad camera and photo library
Track all document feedback via the integrated Markups list, which records every annotation including the annotation author, date and time
Sync and open files stored in the cloud using iTunes, Dropbox, Box and WebDav
Remove, sync or move files to custom Categories in the included File Access tab so they can be located and opened later with just a tap
In addition, Revu easily works with Bluebeam's cloud offering, Bluebeam Studio, allowing users to add markups to the same PDF, together in real time or separately on their own time, from anywhere with an Internet connection. Users can chat while working and track or filter all session activity in the record, which links back the PDFs.
"Revu iPad is bringing some of Revu's most popular PDF markup and collaboration features from the desktop to the iPad," said Richard Lee, president and CEO at Bluebeam Software. "In the coming months, Revu iPad will evolve to include even more functionality – enabling truly digital, mobile workflows and proving that anything is possible with Bluebeam."
Revu iPad will be available on Apple's App Store for $9.99 beginning in July.
Companies in this article