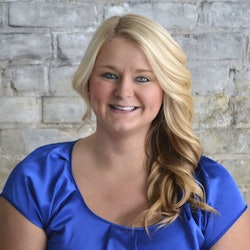 201 N. Main Street
Fort Atkninson, WI 53538
Content Director, Marketing Services
For nearly 10 years, Jessica Lombardo has been creating informative content for the asphalt paving and pavement maintenance industries. Throughout her experience, she has met with, and learned from, some of the best in the business and is thankful for the opportunities she has been given to grow.
Lombardo held her role as editor-in-chief of Asphalt Contractor & Pavement Maintenance & Reconstruction magazines for over six years, helping the brands gain notoriety and a strong digital presence.
In 2022, Lombardo was named Content Director for IRONMARKETS' Marketing Services team where she worked with clients to grow their reach through social media, content, video and more. In 2023, Lombardo took on the role of Conference Manager for the Ignite Construction Summit and PAVE/X show where she relied on her experience to craft the educational content that will help develop the talent and skills our industry needs today.
"As our industries continue to face increasingly challenging labor struggles, supply chain issues, technology adoption and changing regulations, it's more important than ever to be on the cutting edge of these trends and I'm honored to help bring relevant information to our industry," Lombardo says. "While I have transitioned from an editorial role, I will continue to engage with our industry and help our partners reach their audiences in new and innovative ways."
Outside the Office
In her spare time, Lombardo enjoys traveling and has been to Spain, Italy & Germany so far with many other places on her bucket list.
"Travel really opens your eyes to what the world has to offer," Lombardo says. "It inspires awe and wonder and truly makes you appreciate home once you return."
As an avid sports fan, Lombardo also enjoys cheering on the Badgers, Packers & Brewers with an ice cold Busch Light in her hand. She is close with her family and loves spending summers on the pier at Fish Lake.
Lombardo joined IRONMARKETS in 2013 with a journalism degree from the University of Wisconsin-Whitewater and five years of web writing under her belt. Please join the conversation with her on Facebook, Instagram & Twitter to help her better understand the needs of the industry. She can be reached directly at [email protected].