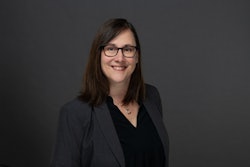 Gigi Wood is Managing Editor at IRONMARKETS for the website ForConstructionPros.com and magazines Green Industry Pros, Rental Magazine, OEM Off-Highway, Supply & Demand Chain Executive, Food Logistics and Equipment Today.
Wood, who has written about the construction industry for more than a decade, has been in many roles at IRONMARKETS, one of the most successful B2B publishing companies in the U.S. She has served as editor of Concrete Contractor, Green Industry Pros, Rental, OEM Off-Highway and Equipment Today magazines. She also coordinates online content for a +5 million audience on ForConstructionPros.com.
She has received national and regional recognition for her work, including a TABPI Award in 2020 for an article on the concrete industry. Wood is the author of two books.