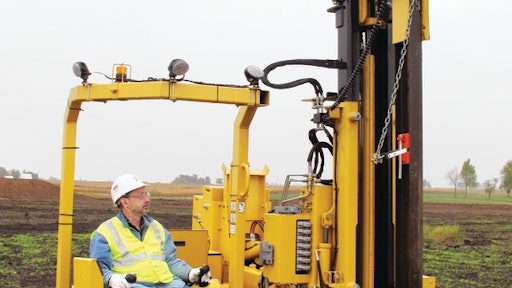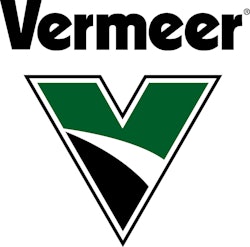 Vermeer designed the PD10 pile driver for the exacting task of installing posts that hold solar panels in a solar array. The freestanding machine utilizes an inclinometer with auto-plumb and laser-controlled post-depth-control feature to help ensure that every post is installed plumb, and to the precise depth specified.
Video: Vermeer PD10 Post Driver
"The pile driver machine is an innovative solution developed for the photovoltaic (PV) solar energy category, and represents the latest of several equipment innovations designed to assist in a variety of installation functions across a wide range of alternative energy solutions," says Tony Briggs, director of underground solutions for Vermeer.
Video: Vermeer PD10 Post Driver Meets Commercial Solar Contractor Needs
Solar energy use has surged approximately 20% over the past 15 years while future demand for electricity is accelerating the need to increase generation capacity. Most ground-mounted solar power systems consist of solar panels held in place by racks or frames, attached to ground-based mounting supports. These pole mounts — similar to steel posts — are anywhere from 7 to 18 feet long (or longer) and generally driven directly into the ground. Pole mounts need to be driven into the ground to precise levels depending on soil type and stability, weather conditions (mostly wind) and type (either fixed or tracking) to maximize efficiency and minimize shadow. On large communication solar farms as many as three million posts may be needed.
"The posts are the stabilizing foundation of ground-mounted solar panel systems," Briggs says. "Depending on the terrain and ground conditions at the site, installers may encounter challenges, even frustration, when installing the poles. Precision is a must, and the Vermeer PD10 will help alleviate much of the guesswork with installing such a large number of posts at any given site."
Request More Information
Fill out the form below to request more information about
Vermeer PD10 Post Driver