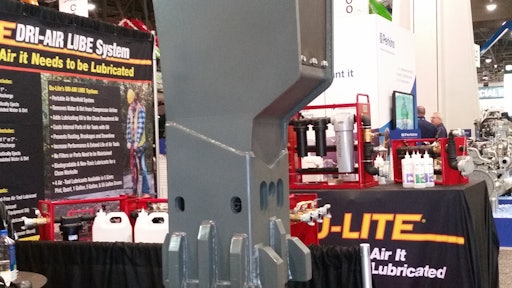 With the recently announced acquisition of Italian excavator attachment supplier Hammer SRL, Kinshofer is now adding two distinct lines of hydraulic breakers to its attachment portfolio. 
The KFX-Series breakers incorporate two adjusting valves as standard. A control valve on the cylinder of the hammer allows an operator to adjust the number of blows generated. A second valve allows the adjustment of working pressure. Fourteen models range from 1,543 to 31,967 lbs. and are available for excavators from 17,600- to 440,900-lb. operating weights. They deliver from 150 to 900 bpm, depending on model.
The KSB-Series benefits from a monobloc construction; they are manufactured in a single piece without tie-rods, making them resistant to linkage strain during operation. All models work with nitrogen inertial energy recovery. Special sealing rings on the floating support mean the nitrogen charge life can be increased by up to 300%. The series includes nine models ranging in weight from 155 to 1,191 lbs. for excavators from 1,100 to 242,000 lbs. The units deliver from 600 to 1,100 bpm, depending on model.
Request More Information
Fill out the form below to request more information about
Kinshofer Adds Hydraulic Breakers to Attachment Portfolio