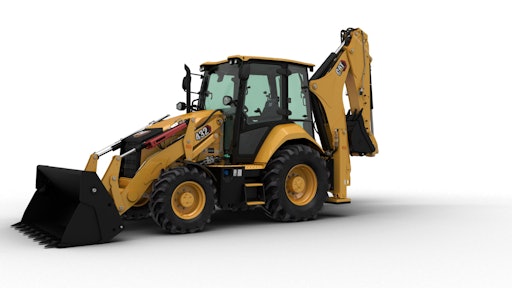 Caterpillar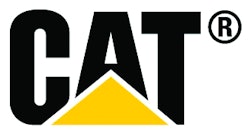 The Caterpillar 432 side shift backhoe loader is designed for moving materials, digging and filling on construction sites. This 92-hp machine is powered by a C3.6 electronic turbo Intercooled engine and is equipped with an all-wheel drive configuration, enabling stable performance on rugged terrain.
Under the hood, flow-sharing valves help manage oil flow across various functions of the backhoe loader. A four-speed powershift transmission comes as standard on the 432. Operation is facilitated by the directional control lever, rather than floor mounted lever, to shift gears. The six-speed automatic shift transmission is available as an option. Heavy-duty axles and a 100% locking rear differential come as standard on Cat backhoe loaders. The axles provide durability whilst providing traction on uneven surfaces. No daily greasing is required on the front axle.
Three power management modes are available: Eco, Standard and Standard Plus. Depending on performance needs, the operator can select the mode for specific applications. Eco mode limits both pump flow and engine speed, whereas Standard Plus gives maximum pump flow and engine speed, providing power and performance where needed.
Inside the cab, operators can perform diagnostics and view machine status using a softkey display or touchscreen. The display allows operators to select various configurations and performance parameters. Optional machine security system is embedded into the display screen helping keep Cat backhoe loaders secure.
Request More Information
Fill out the form below to request more information about
Caterpillar 432 Side Shift Backhoe Loader