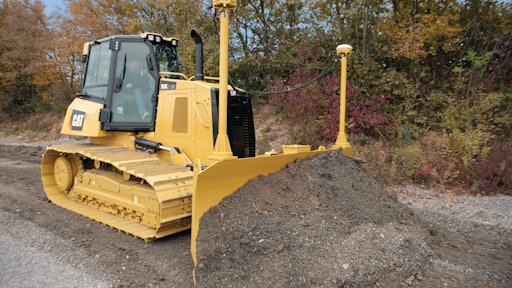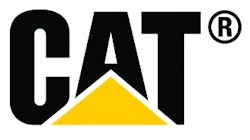 Cat's new D6K2 dozer adds three significant new standard features to the 130-hp, Tier 4 Interim C6.6 engine: Stable Blade Control to speed fine grading, two Eco Modes that can improve efficiency up to 22 percent, and Traction Control to sense and reduce track slip.
Stable Blade mounts a pitch sensor to the blade and dampens up-and-down movement though the tractor's ECM and hydraulic system. The idea is to help the operator hold the blade at a more-consistent level as the tractor pitches forward and back over uneven surfaces. The operator still controls the grade, but Stable Blade helps produce a smooth surface faster.
Video: How Caterpillar's Stable Blade Helps Cut Grades Faster
New Eco Modes reduce engine speed when maximum power is not required. Two settings – Forward/Reverse or Reverse Only – automatically keep engine speed at optimal efficiency, and quickly return the engine to maximum speed when power is in demand.
Video: Cat K2-Series Dozer Eco Mode Brings Power Fast
Traction Control senses track and ground speed and modulates power to the tracks when the system detects track slip, reducing situations that require the operator to lift the blade and lighten the load.
Wider blades are up to 8 percent more productive in slot dozing, and new manually adjustable blade pitch allows the operator to dial in cutting aggressiveness to match various material conditions.
An optional heated and ventilated seat is also available. 
More like this: Dozers
Request More Information
Fill out the form below to request more information about
Cat D6K2 Crawler Dozer