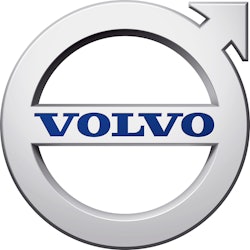 Volvo Construction Equipment is the latest member of the Volvo Group to partner with the World Wildlife Fund's (WWF) Climate Savers program, an initiative that requires participating corporations to commit to cutting their operations' CO2 emissions. As part of the agreement, SDLG, Volvo CE's other brand and joint-venture partner in China, has become the first Chinese company to commit to the program. 
The Volvo Group has been a member of the Climate Savers initiative since 2010 — and was the first heavy-duty truck manufacturer to sign on to the agreement. At that time, the company agreed that all trucks manufactured and sold between 2009 and 2014 would see a reduction in CO2 emissions of 13 million tons. With Volvo CE, SDLG and Volvo Buses now on board, the Volvo Group aims to reduce total lifetime CO2 emitted by the vehicles it produces before 2014 by more than 30 million tons, compared with those manufactured in 2008. Volvo Group production plants will also decrease their CO2 emissions by 12% before 2014, compared to 2008 levels.
Volvo CE, as with all members of the Volvo Group, is dedicated to reducing carbon-dioxide emissions from its products and factories, as well as developing new technology to enhance fuel efficiency and creating alternate fuel solutions. As part of the Climate Savers progam, Volvo CE will develop new prototypes with enhanced fuel performance.
"The WWF's Climate Savers program is a challenging initiative that will help us to further reduce our CO2 emissions, increase our products' fuel efficiency and demonstrate that we're truly committed to environmental sustainability," said Pat Olney, president of Volvo Construction Equipment.
Companies in this article