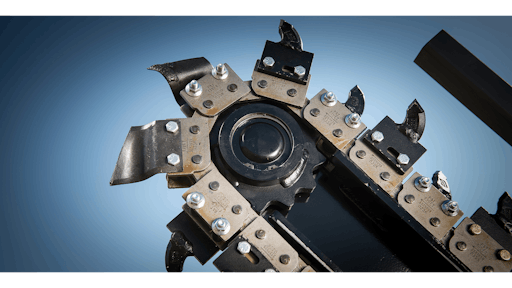 Ditch Witch, a Charles Machine Works Company, will be showcasing innovative equipment designed to help global underground construction operators be more productive and confident on the job at the 2016 bauma event. Customer-driven equipment will be on display in Ditch Witch Booth B3-412 at the international trade fair center in Munich, April 11 to 17.
Ditch Witch equipment making its bauma debut includes the new line of walk-behind trenchers and the Ditch Witch-exclusive OptiCut digging system, both designed to maximize customer ROI and optimize jobsite production and performance. Also new to bauma, the Ditch Witch organization will feature its cost-efficient MR90 mud-recycling systemt. Other equipment on display for the first time in the European market will be the construction-grade SK752 mini skid steer, RT125 Quad ride-on trenchers and MV800 mud vacuum excavator.
In addition to the equipment portfolio, the new comprehensive Ditch Witch Certified Training program will be showcased. Building on decades of experience providing on-site and classroom-style training, this new training program now allows novice underground construction operators to train online, in a dealership or on a mobile device. Conference attendees will have the opportunity to test the program's horizontal directional drill (HDD) training simulator firsthand in the Ditch Witch booth. 
Also on display will be the Ditch Witch HDD Advisor, a Web-based HDD tool designed to help operators simplify and streamline HDD tooling configuration. 
The full Ditch Witch bauma lineup will include the following: