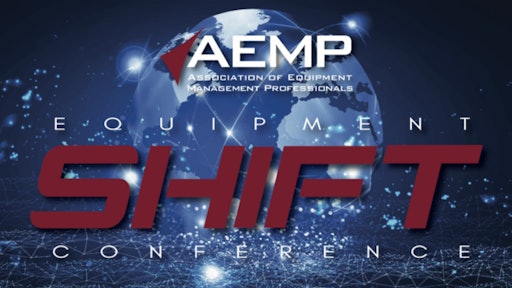 The ability for equipment managers to adapt and adopt is more essential today than ever, and the Association of Equipment Management Professionals is here to facilitate equipment managers' success. Join us for the 2020 AEMP EquipmentSHIFT Virtual Conference, an educational series curated to elevate yourself, your team and the industry.  
Up to one and a half hours of programming will be scheduled every Tuesday and Thursday, starting October 1st, at 1:00 p.m. (ET). Educational content will be focused on topics such as leadership, diversity, equity & inclusion, innovation, and safety.
Attendees can obtain up to 12 credits toward earning or renewing their CEM or CESP.