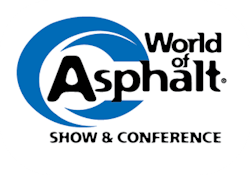 World of Asphalt and the National Asphalt Pavement Association (NAPA), have opened registration for the first ever "People, Plants and Paving" Digital Conference. 
The People, Plants, and Paving Digital Conference features content spanning:
People: Focusing on important skills necessary to manage and coach personnel to maximum performance.
Plants: Discussing how to evaluate and improve plant performance and to keep the plant operating at peak levels.
Paving: Including important techniques to construct safe and smooth quality pavements at optimum efficiency and enhanced profitability.
Pavement Preservation: Including techniques to extend the life of pavements such as seal coats, in-place recycling, and crack sealing.
Environment, Health, Safety & Sustainability: Discussing the tools, best practices, and innovations to build a world class safety and sustainability culture.