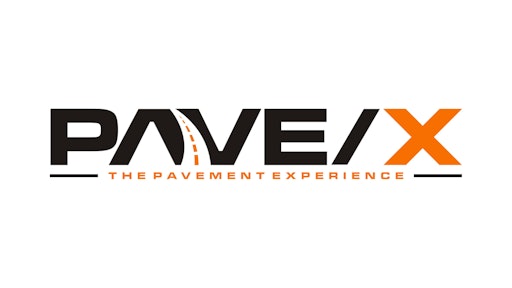 900 E Market St
San Antonio, TX 78205
After years of supporting other trade shows, earning industry trust through Pavement Maintenance & Reconstruction Magazine and the IGNITE Construction Summit, AC Business Media has announced PAVE/X: The Pavement Experience.
This all-new event will be held January 30-February 1st 2024 at the Henry B. Gonzalez Convention Center in San Antonio. PAVE/X is the result of years of experience, including successful ownership of other industry-leading events in the pavement space in the past.
Educate.
The PAVE/X difference begins with the robust educational program that is unlike any other learning experience in the market. The educational program will feature five tracks: Paving, Striping, Sweeping, Sealcoating & Business Management. Attendees can choose the sessions that will be most impactful to them and their needs.
Demonstrate.
Seeing equipment in action is incredibly important in any equipment buying decision and PAVE/X is thrilled to bring a fast-paced demonstration showcase for attendees to watch equipment at work and ask questions to help ease the decision making process for them. The live equipment showcase experience will be maximized with seating, a beer garden, food trucks and a live recording of the equipment so attendees can get a better look at the machines on a large big screen in the demonstration area.
Connect.
Creating meaningful connections is the third leg to the PAVE/X experience. Over the three day event, there will be an incredible amount of opportunities for next-level networking that will create and strengthen the relationships that are vital to the success of business owners working to grow.
PAVE/X will hold two sponsored networking nights for all attendees. One during the Pavement Award ceremony on Tuesday, January 30th and the other on Thursday night at the After Party event no attendee will want to miss. The show floor will also feature the Innovation Theatre where manufacturers will discuss their latest technologies with thought leadership that will help attendees better understand where the industry is heading and where they should focus their business.
For more information on PAVE/X visit www.pavexshow.com.