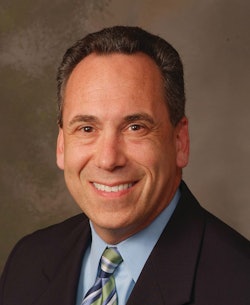 Bill Rucci, founding partner of Rucci, Bardaro & Barrett, PC, focuses his practice on business, tax, and financial planning strategies for closely held and public companies as well as for high net worth individuals and executives.
With strong attention to detail, Bill works closely with his clients to help guide successful outcomes in all aspects of their business planning and operations. He has authored many articles and has presented numerous seminars, nationally and internationally, on US tax law and business planning. He has also appeared on national television as a regular guest on CNNfn's "Tax Break."
Bill is a member of the Board of Directors of the Massachusetts Society of CPA's and a member of the Board of Trustees for Hallmark Health System, Inc. He is a co-director of the Russell Bedford International North American Tax Group.
Bill founded the firm in 1985 at the age of twenty-six. He and his partners have grown the firm so that it now is listed on the Boston Business Journal Book of Lists in the top 50 accounting firms in the Boston area. Prior to founding RBB, he spent time in both public accounting and private industry. He received his B.S. in Accountancy and his M.S. in Taxation from Bentley College, Waltham, MA.