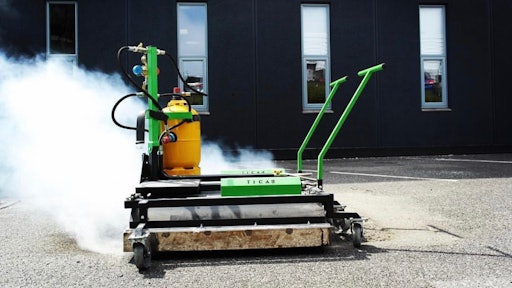 TICAB's MIRA-1 is a two-unit foldable infrared heating system for repair of potholes, failed pavement joints, catch basins, dips in asphalt, leveling and removal of asphalt from different surfaces.
Propane fired
Heats pavement in less than 10 minutes
Two 70,000 BTU high-intensity infrared heaters
3/4-in. hoses
8 heat-resistant wheels

Ceramic fiber heater surface
Handle for hand pushing the unit
Available in orange, green and red

Weight: 214 lb.

Request More Information
Fill out the form below to request more information about
IR Heater MIRA-1 Infrared Heating System