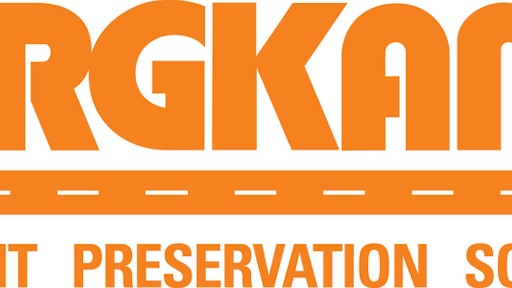 SALINA, KS – Bergkamp Inc., based in Salina, KS, recently announced the promotion of two of its executive employees. Scott Bergkamp is the new President/Chief Executive Officer (CEO), while Bill Cooper has been promoted to Executive Vice President/Chief Operating Officer (COO). These changes will allow the company to take its already strong focus on the pavement preservation industry and developing innovative equipment and solutions for its customers to the next level.
Scott Bergkamp will focus on the strategic direction of the company and will increase his role in the industry - helping to keep Bergkamp on the forefront of equipment and technology advancements and assisting in raising awareness for the pavement preservation industry.
Bill Cooper will be responsible for all operational aspects of the company and concentrate on continual improvements in manufacturing, engineering, parts and service to advance quality and reduce lead times. In addition, he will oversee the management of the recently created Government- and Contractor-Focused Customer Business Units, which provide each market segment with dedicated service and support. Bergkamp and Cooper will apply their expertise and knowledge to develop new products and technologies and make advancements in manufacturing and industry processes.
"As we grow it is important for us to make sure we maintain the focus on our customers and the products and innovations that Bergkamp is known for," stated Scott Bergkamp, new president/CEO. "By making these executives changes, we are ensuring that every aspect of the company receives the emphasis and dedication necessary to advance these efforts."