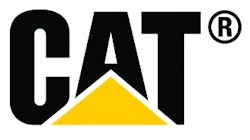 CaterpillarUniversity.com, a new online learning platform for all Cat machine and engine customers, is aimed at adding value to the Caterpillar customer's business. Caterpillar recognizes that productive customer relationships in today's business climate depend on more than the fundamentals of supplying high-quality products and service. With the launch of CaterpillarUniversity.com, customers have another tool for enhancing growth and profitability in their businesses. The new learning site offers three basic schools of study— Safety, Operator Training, and Service — and also provides "Quick Link" access to other Caterpillar learning resources.
In the School of Safety, comprehensive training modules teach students the fundamentals of safety and hazard-avoidance when operating equipment, using aerial work platforms and working in confined spaces, as well as cautions to observe when working around asbestos, dangerous chemicals, compressed gases and dust-combustible environments. First-aid courses teach specific procedures and policies for first responders.
For operators, the School of Operator Training provides application-specific courses for hydraulic excavators, off-highway trucks, track-type tractors, wheel loaders and pipelayers. Supplemental materials include manuals, instruction sheets and walk-around-inspection videos.
The School of Service provides more than 90 courses that present the fundamentals of design, operation and diagnostics for air conditioning, brakes, electrical, engine performance, engine repair, hydraulics, and powertrain systems.
Caterpillar believes that knowledgeable customers are better equipped to make sound choices when securing products and services or seeking solutions to business challenges, and that well-trained employees contribute to the overall health and productivity of the customer's business.
Customers can self-register at the CaterpillerUniversity.com site to gain access to the broad and expanding range of instructional materials, available at no cost or at a nominal credit-card fee. Learn more about CaterpillarUniversity.com by contacting CaterpillarLearning@cat.com. 
Companies in this article