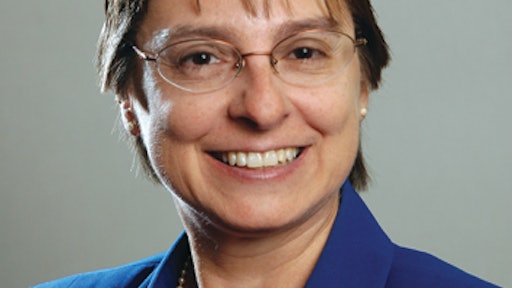 The Asphalt Pavement Alliance, a partnership of the Asphalt Institute, the National Asphalt Pavement Association, and the State Asphalt Pavement Associations, has named Robin Klinefelter director of marketing and communications.   
In this new role, Klinefelter is responsible for developing and implementing a communications plan incorporating various media strategies and communications vehicles, including print and electronic publications, social media, media relations, events, and website, to maximize the visibility of APA services, messages and documents.
Klinefelter brings an extensive communications and public relations background to the APA. Employed for more than 20 years at Chester River Health System in Chestertown, MD, Robin served as vice president, communications and development. In this role, she was responsible for public relations, strategic planning and fund raising.
Although her communications experience is primarily in the health care field, Klinefelter is knowledgeable about the asphalt industry. Her husband Marshall has worked for 25 years at David A. Bramble, Inc., a general contractor in Chestertown, MD, where he is quality control manager. He has also served as chairman of the Maryland Asphalt Association executive board and is currently a state representative on the NAPA Board of Directors.
Klinefelter holds a bachelor's degree in English from the University of Delaware and a master's degree in business administration from Wilmington University.
 "We are pleased that Robin has joined the APA team, and we are confident that the expertise and experience she brings to this position will be instrumental in achieving our mission to promote the use of asphalt pavement materials and to advance the knowledge of interested parties about the engineering, economic and environmentally sustainable advantages of asphalt pavement," said Michael Kvach, executive director of APA.
For more information on the Asphalt Pavement Alliance, please asphaltroads.org.