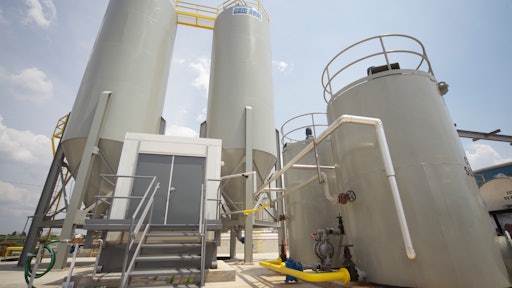 GemSeal added plant number nine to its list this past September with the grand opening of a facility in Tampa, FL. GemSeal started in 1977 with the opening of its first plant in Memphis, TN. Operating on quality, consistency and taking care of contractors it has since expanded to include plants from spanning from Chicago, IL, to Dallas, TX.
The Tampa plant will start operations utilizing the first half of the facility while the other half allows for future expansion. Key products being produced include Fed Spec/ Fed Spec HS, Guardian AE, Guardian PM, PolyTar, Pro-Blend and Sand Mix.
GemSeal has seen increased growth in 2011 and 2012 over 2008-2009. Despite the wet spring, slow and steady improvements were made. As preventative maintenance continues to be more prevalent than new construction increased opportunity has presented itself. More people are looking to maintain their properties rather than replacing specific areas with new materials.
As for 2013, GemSeal hopes to explore options for new markets and new locations as well as other distribution opportunities. Currently, the company has good coverage in the Eastern U.S. with trucks able to transport products within 250-300 mile radius. 
Companies in this article