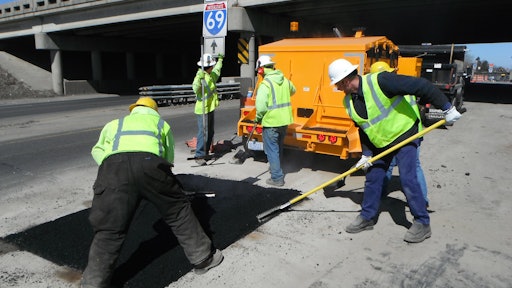 FREE WEBINAR!
In the pavement maintenance industry most contractors have approximately 150 working days a year to not only generate enough revenue to cover their job cost and profit but also put enough money away to cover overhead costs during the "off season".
For a majority of contractors their off season is November through March so for 5 months out of the year your revenue stream all but dries up, but your overhead costs still need to be covered. The long-term consensus has always been if you want to make any money in the off season you have to look at alternative revenue streams like snow plowing, or interior construction, and that off season asphalt work just isn't out there.
However, in recent years the need for wintertime asphalt work for municipalities, utility contractors, and commercial customers trying to "get by" until the spring has skyrocketed presenting a prime opportunity for pavement maintenance contractors to take advantage off.
In this no-cost webinar you will learn:
How to obtain winter work
Pricing strategies
Equipment needs
And much more!
Register for this free webinar today and explore proven strategies from the experts.
View Webinar