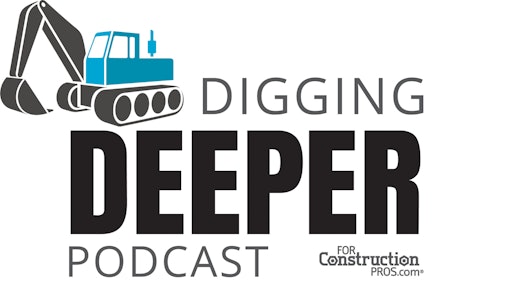 On this edition of the Digging Deeper Podcast, we discuss the recent announcement that Hyundai and Engcon are now partnering on Hyundai's new excavator lineup.
While attending a Hyundai dealer training session just outside of Atlanta, Georgia, For Construction Pros' Becky Schultz got a chance to speak with Engcon business development executive Curtis Albert on the partnership and what it means for customers. 
The collaboration came about when Hyundai reached out to Engcon for new control systems, says Albert. Engcon was tapped to provide its innovative joystick control systems to run Hyundai's entire fleet of machinery – from mini excavators up through demolition machines.
As the partnership flourished, it led into Hyundai utilizing Engcon's innovative tiltrotator that goes with the control system. According to Albert, the tiltrotator with innovative joystick control systems will be available on machines ranging from 3 to 33 metric tons – and different sized tilt rotators will be offered depending on the size of the machines. 
Albert says the primary benefit for customers is that these innovative tiltrotator controls enable end-users to perform multiple functions at one time. Whereas standard joysticks often offer just two functions at one time, Engcon's MIG2 joystick controls allow users to perform "as many functions as they can do accurately at once, but more importantly really maxing out about seven functions at once." Listen in for more on this exciting development!