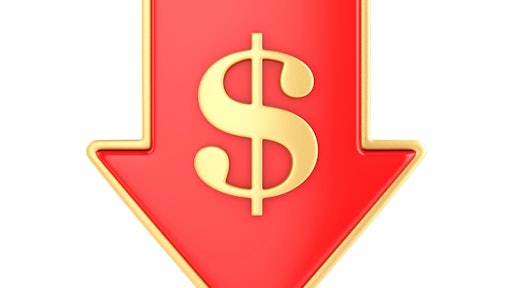 Running a business as a construction subcontractor is not an easy job. It can be stressful enough managing the physical stress inherent in the work, and adding in the financial requirements of running a business creates another layer of pressure. Fortunately, there are easy ways to reduce the monetary burden of being a construction subcontractor, not the least of which is lowering the cost of required surety bonds. The tips below offer some direction on how to get the job done right.
Learn bond pricing
Surety bonds can be a bit confusing at first, but once you have an idea of how pricing works, getting the best-fit bond for the project and your budget is a breeze. Surety bonds are priced based on a percentage of the total amount of the bond required, typically ranging from 1% to 10%. Construction subcontractors with less time in business, a few financial missteps in the past or claims on previous bonds will pay a higher percentage than those with solid business history. Understanding these simple pricing structures help in securing a bond that is cost-effective for your business.
Get to know your personal credit
Once you understand how bond pricing works, it is helpful to know that surety bond percentages rely on personal credit history. Your credit is an indicator of how much of a risk you pose to new creditors, like credit card companies, personal and business lenders, and the like. If you have missed payments in the past, had a bankruptcy filed or had accounts find their way to collections, your personal credit history takes a hit. The more negative marks on a credit report, the higher the percentage price of the surety bond. Don't know what's on your credit? You can check each of the three major credit bureaus for an up-to-date credit report easily online, free.
Reduce negative marks
If you don't have the strongest credit, you aren't out of luck for getting the most cost-effective surety bond. However, you'll have some work to do. Start by checking your credit report for errors, and disputing those as needed. Removing errors brings your overall credit report and score up quickly. Next, find out what else is dragging your credit down; negatives like tax liens, collections and missed payments are the biggest culprits for bad credit. Work toward paying off what you owe and using credit wisely from that point forward. A stronger credit profile reduces the cost of a surety bond since you and your business are less of a financial risk to the surety company.
Organize business financials
Surety bond agencies are likely to give your construction subcontracting business a more favorable price on a new bond when you have your ducks in a row. This means having organized financial records for previous projects, payments, assets and liabilities of the business in one place. A strong record keeping system shows surety bond agencies that you are serious about and responsible for the success of your business, even when credit is an issue.
Collect what's owed to you
Another method to ensure low surety bond pricing is to have a process in place for collecting what is owed to you by customers. In some cases, these details are included in financial records mentioned above, but do not worry if they aren't readily on hand. Collect this documentation before applying for a new construction surety bond so that the agency has a clear picture of your business. Many platforms and tools help in gathering this pertinent data in an easy, efficient way.
Manage claims wisely
While business financial statements and personal credit play a big role in the pricing of a surety bond, previous claims against a bond can do severe damage for construction subcontractors. To avoid issues with claims, be sure to have a system in place to work with the owner of the job to avoid an official claim when possible. Your surety bond agency may be able to provide some assistance in managing claims before they end up on the books. However, the best way to accomplish this cost-saving tip is to build strong relationships with customers from the start.
Have access to a pool of bond providers
The final step you can take to ensure your construction surety bond price is as low as possible is to work with the right surety agency. Companies that provide access to many different bond providers are the most beneficial, as they can help you secure a bond based on your unique financial circumstances and job requirements while walking you through the process step by step.
Eric Weisbrot is the Chief Marketing Officer of JW Surety Bonds. With years of experience in the surety industry under several different roles within the company, he is also a contributing author to the surety bond blog.