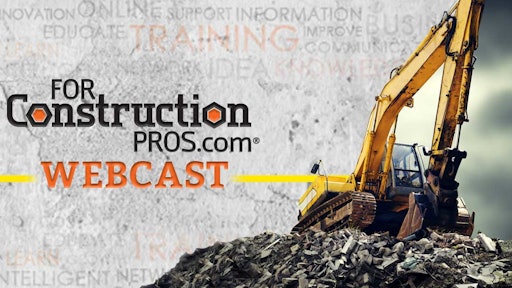 The data generated by modern construction equipment is a hugely valuable resource, but putting it to work effectively can present challenges. One of the most common difficulties is making sure different technology systems can talk to each other and effectively share data.
In this webinar, you'll learn how "third-party interoperability" helps overcome that challenge. Cat® technology experts Jason Hurdis and Scott Hagemann will demonstrate how Caterpillar is working with third-party suppliers to make interoperability standard across equipment technology systems.
Here's an example of why this concept is so important: Say you're using a Cat dozer with a Trimble or Topcon grading system. Interoperability ensures that your OEM machine can communicate seamlessly with your third-party guidance system. It solves incompatibility issues that can throw a wrench into your operations, causing frustration and downtime. Acting as the glue between systems and applications, it eliminates "islands" of automation and enables business processes to easily flow from one application to another in near real time.
Whether you're experienced with equipment data systems or just getting into the game, this webinar will help you learn how to integrate systems from different vendors and get the most from your investment in today's construction technologies.
View Webinar